What if I told you there is a modern country out there, part of the EU, great healthy food, low cost of living with seas, a great climate and low cost of living?
As I am living in EU I do compare the member states outthere to see what member states would be good for settling after financial independence.
With about 27 EU member-states and people able to travel freely we have a lot of options to consider on where to go. We can move from one day to the next and we know our rights are protected in other EU countries.
Benefits of choosing Portugal
Low housing cost
The ability to buy a buy a property without spending all of your money. You don't want the property to be in the middle of nowhere and at the same time you do not want to be forced to live in a small apartment in the city. So it needs to be reasonably priced without sacrificing to much on size or location.
Housing prices in Portugal right now are by average cheaper then Belgium. However prices are really surging, while the wages in Portugal are not that high. Maybe foreign investors have discovered the country?
Tax climate
Did you knew that when you move to Portugal you do not pay any taxes for 10 years? That's very interesting if you are financially independent.
In Portugal this is also known as the Non-habitual Residence (NHR) option. Anyone who hasn't lived in Portugal in the last 5 years can move there and will pay no taxes for 10 years! Can you imagine to live tax free for 10 years. This is valid for all passive income's you get from abroad. It is not valid for work income, although you do get a flat tax of 20% instead of the usual 48%! So even if you are still working it is worthwhile to consider this!
Easy to move and easy to visit
For EU countries with low cost airlines flying often and cheap on Portugal travel costs are not really an issue when it comes to Portugal. At least not when you live in an EU memberstate.
Healthcare
Healthcare is free in Portugal for Portugese citizens. So you need to become a permanent resident before you will get access to this. If you have European citizenship you will have access to it also.
So make sure you have health insurance when you move. Its why its a good thing you already look now at a good health insurance that provides at least coverage in EU (if you are an EU citizen) or even better globally. Its better to get good insurance now and a low price when you are young, then end up paying 150 EUR / Month when you are 67. But if you do get one that provides good global coverage so you remain flexible
If you didn't consider this you will need to get a local health insurance. Just make sure you are always covered. You do not want to risk to run into huge bills.
Children
Its possible when you retire you have children that you plan to take with you. Ideally they are still young so they can pick up Portuguese quite fast. Or they are old enough to already have a solid education in their home country. Before leaving make sure you and your family follow Portugese lessons. Portugese is a bit like Spanish / French / Italian so if you know any of these languages it could be easier to learn.
Education in Portugal is free and compulsory until the age of 18. It will be in Portugese. Young children pick up a language faster so that would be something you do not need to worry about.
As for place to live, a lot of children would probably enjoy the climate and sea based activities that Portugal has to offer!
Climate
While we are talking about climate, Portugal doesn't really has a winter. Even in winter its usually temperatures above 10 degrees there. Then again in summer it can get really hot! Portugal is famous for Fires, and very rarely can even get hit by a Tsunami.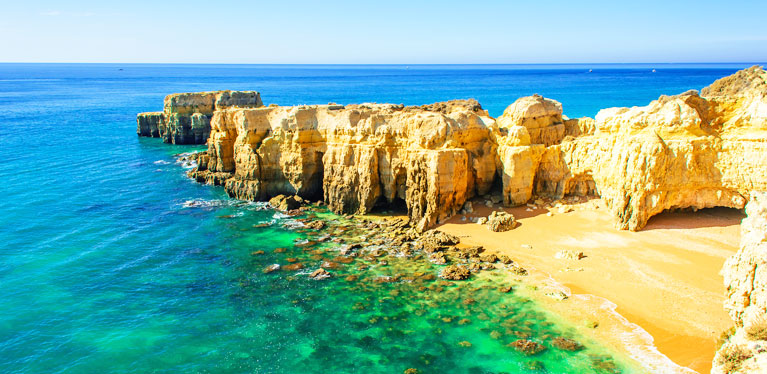 This is however a very rare occasion. The last one was in 1755 and now we have good systems to detect tsunamis. But do get a good distaster / fire insurance…just in case!
Dream destination
Portugal is an amazing country to visit for holidays. It has beautiful nature, a nice sea, and great food and wines.
For food expect a lot of seafood and tapas. Dishes that I personally really like to eat!
Cost of living
When looking at statistics the cost of living in Portugal are considerably lower then typical Western Countries. Take my own country (Belgium) for example:
But Belgium is not the only one. Take the US for example:
Nothing says this will still be the case in 10 or 15 years. But right now its looking promising. Combine the lower cost of living together with the tax benefits you get and it makes it financially a very interesting country to live.
Would I be willing to move abroad?
Honestly I always believed I would retire in Belgium. Having lived in Brussels, Amsterdam, London and Stockholm, I always felt like I would return back home. I earned more because I spend time away from home, and it would be nice to be close to family and friends.
At the same time, I am used to living abroad, and connections Belgium – Portugal are quite good. For me personally I would probably not move there by myself, but if I would not be moving alone and I would take this step with someone special I might consider it.
Remember to officially move you need to live in Portugal for at least 184 days a year. You need to be able to prove you have a local life there. So what would stop you to spend 1-2 months also at home during the summer in your home country, so you can reconnect with friends and family.
One thing is for sure, and that is that Portugal would be high on my list to move to. However can you believe I have never traveled to Portugal? I actually will do this next year and I might put down my findings here. See if it will convince me more or make me change my mind instead!
In just terms of having visited nice places to live Portugal is not the only country that crosses my mind. I have been across the world and seen some really really nice countries. But looking at the full package, distance to home, taxes, climate, expenses,… Portugal is looking like the best place to live when you think about financial independence!