Investment update in January
I need to admit that my investment in Kuetzal is most likely fully lost. I decided to go deep into the red this month and write off the 1005 EUR I had invested in Kuetzal. That means that any profit I had since inception of my peer to peer investments is hereby lost. Yes I admit there is a small chance I will get something back, but the chance is very very slim. More and more Kuetzal projects turn out to be a fake, and now the Kuetzal website also went offline. Its better to just write it off and go in the red for this month.
For two other platforms: Envestio and Monethera I issued a buy-back. In my opinion for both platforms I was just on time to ask for this. Briefly after Monethera disabled buyback and Envestio stopped payments and eventually went offline.
With two platforms going under in a short time panic is coming over investors. Money is being pulled out of platforms and platforms are coming up with statements stressing how investing with them is a safe investment! Especially the smaller P2B (peer to business) platforms seem to suffer from a large amount of money withdrawals.
The stock market is going trough turmoil. The Corona Virus is causing markets to drop 2-5% this month so far, and probably more to come. I even decided to pospone buying extra ETFs for a few days. And that right after I decided on my perfect ETF portfolio! Painful that I am postponing it now, even after I urged my readers to automate their investments. But I just can't do it. I was going to by EM ETFs and the China stock market even closed to stop the fall of stocks. Hopefully I will be able to buy them with just a weeks delay when the worst is over.
I decided to sell my funds, so I send out a cancellation letter. It could take 2-3 weeks for the funds to sell. Once sold I will buy ETFs with the free cash. Hopefully this will be really soon!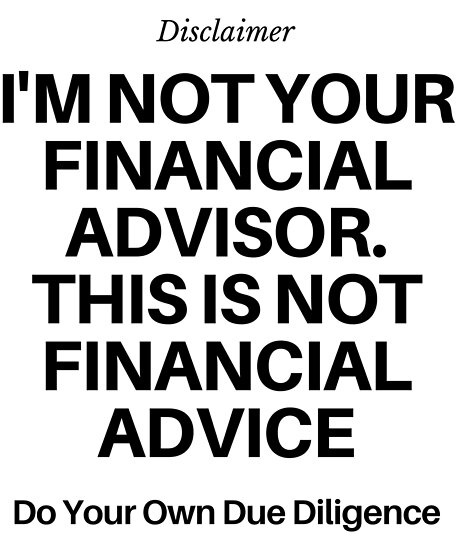 My Portfolio
With the stock market that moved back, and a very limited extra investment of about 300 EUR in peer to peer, my portfolio stagnated at 75829. Only 300 EUR higher, and this was mainly caused by additional investments. The idea was to increase my ETFs % this month greatly, and slowly reduce my peer to peer percentage, but due to market turmoils I am postponing this for at least one month.
Lets look into more detail for each of these investment types shall we.
Peer to Peer
I usually don't do this, but this month I will show both December 2019, and January 2020. Just to show the big differences. I am slowly moving my investments more into Mintos and away from the smaller platforms. You will see that Mintos pretty much "ate" Envestio and Monetha.
Changes:
Sold Envestio and Monethera causing me a small loss there. The free funds were moved to Mintos for now.
Decided to write off the 1005 EUR I had invested in Kuetzal (I had already written off 10% buyback fee before so I don't need to write off everything). A very paintful decission.
Additional 300 EUR in Mintos
Investment strategy:
Preferably Short term loans (24 months max), so I can still get my money out in a reasonable time if needed
Where investing in consumer loans always with buy back guarantee or some insurance. In this case try to spread over as many loans as possible (e.g. 1000 euro invest 10 EUR in 100 loans)
Some sites you can invest in real estate or businesses then try to make sure there is always some guarantee behind it, preferably from the site. Limit investments in these to 100 – 200 EUR per loan to spread as much as possible.
Spread over multiple sites, but at the same time do not sign up at every site you can find
Try to automate investing where these sites allow it
Passive income
My passive income this month took a huge bump in the road. If it wasn't for the losses incurred by Kuetzal, Envestio and Monethera I would have a passive income of 283 EUR. I guess this will need to wait until next month. Instead I made a loss of 735 EUR. I will still display these three platforms in this months update, but might remove them later down the line.
Detailed list of platforms I have invested in
| | | | | | |
| --- | --- | --- | --- | --- | --- |
| Portfolio | Start | Total | P/L Jan | Tot P/L | Interest |
| Crowdestor | 30/09/2019 | 2974 | 22 | 69 | 7.55% |
| Envestio | 30/09/2019 | 0 | -62 | -20 | -6.96% |
| Grupeer | 30/09/2019 | 8947 | 105 | 286 | 14.35% |
| Iuvo Group | 31/12/2019 | 232.8 | 3 | 3 | 14.97% |
| Kuetzal | 30/09/2019 | 0 | -907 | -1005 | -100% |
| Mintos | 30/09/2019 | 9515 | 63 | 188 | 11.38% |
| Monethera | 30/09/2019 | 0 | -50 | -17 | -5.36% |
| NeoFinance | 30/09/2019 | 1381 | 20 | -85 | -16.63% |
| PeerBerry | 30/09/2019 | 2508 | 24 | 89 | 12.03% |
| TFGCrowd | 30/09/2019 | 1434 | 46 | 81 | 23.03% |
| Total | 30/09/2019 | 25558 | -735 | -411 | 5.93% |
My income on Crowdestor as been steadily increasing. My interests is rather low compared to other platforms, but thats also because loans here are larger and the payment sometimes starts after 6 months and is quarterly. Still the interest has gone up slightly ending at 21 EUR this month with 7.55% interest. I expect the interest to keep rising.
If you sign up on Crowdestor using my link you will get a 1% bonus for the first 90 days.
Other good news is that my first project on Crowdestate (Renovation of eclecticism style building (III) Loan Repaid) was succesfully repaid! I got back 200 EUR + the interest Crowdestor paid of course!
As it was almost certain Envestio was a scam, since the hired a COO that was most likely specialized in Ponzi schemes I sold my investments. Just in time as the website went down not much later. This will be the last time I show Envestio here.
Grupeer broke another record with a 104 EUR income this month! Amazing! I am really happy about Grupeer. Grupeer has announced they want to become more transparent this year.
Check out my Grupeer review before you decide to invest, and use my referral link if you decide to join Grupeer.
Iuvo group
Apart from the confusing auto-invest I cannot actually complain about Ivuo Group. The interest right now is almost 15%. But still I would want to see their Financial Statements for 2019 before I decide to invest more.
After a drop last month to 44 EUR, Mintos now recovered and is giving more income then ever. Mintos supplied me with a record 63 EUR this month. Mintos also published record numbers for 2019, strengthening my decision to increase the Mintos share in my investments.
Have a look bellow at the amazing year Mintos had in 2019!
Check out my Mintos review should you be interested in investing or go directly to Mintos using my link.
I decided to sell my Monethera investments. The fact there was no financial statements available, the third party Hong Kong Investment funds, and the fact that many others were deciding to do this made me pull out. This cost me 50 EUR, but I believe I will recover this amount by re – investing the money I got out in Mintos. By now I heard Monethera has disabled the buy out option! Additionally they issued a statement that they did not do any due diligence on the 3rd party Hong Kong Investment fund!
Monethera has issued a statement trying to calm investors but infact it worried me more then anything. Monethera admitted they have done no due diligence on the Hong Kong company. A company that they advertise as the guarantor for their buy back plan. Read the full statement here.
Some bloggers have been reaching this Hong Kong company and have strong doubts that the company even exists. To many red flags made me decide that the return was no longer worth the risk.
Other bloggers have raised similar concerns here.
This will be the last time I show my Monethera income. I doubt to leave it in my main income table to show the 50 EUR loss I had, but Im not sure its worth the space for 50 EUR..
I am currently lowering my investments on this platform. I am not sure yet to what amount, perhaps until it is at 1% of my peer to peer portfolio.
I am happy of the constant income stream I am getting from NeoFinance, and I still hope to reach positive numbers in a few months from now!
If you don't mind to go for long term investments then use my link to invest in NeoFinance and get +1% income the first year.
NeoFinance is subtracting 15% taxes. You actually do not need to pay any taxes if you get less then 500 EUR interest / year. The ONLY way to your taxes back is to claim them back from the Lithuanian Tax Agency. I wrote the Lithuanian Tax Agency asking for guidance on this subject. I hope I will soon be able to share more about this.
Peerberry has nice returns and broke a new record with a return of 23.8 EUR this month. I am currently re-investing the interest and keeping my investments in PeerBerry stable. I will be publishing a PeerBerry review in a couple of days so stay tuned! As you know I do not review any platform unless I can see me long term investing it in.
If you would like to try out PeerBerry then sign up using my link and I will get a small referral bonus!
TFGCrowd income has skyrocketed this month and is now at 46 EUR / Month, giving me an average interest of 23%! Why this peek? One project failed to meet the requirements and TFGCrowd did not only return the principal but all expected interest. I was very surprised by this.
Another surprise is that TFGCrowd is now giving a buyback guarantee extra. Before they worked with a buyback fund funded with 2% of each project, but now they state they will buyback any investment in 2019 with money that is actually in the company.
I like how TFGCrowd shows facebook pages, linkedin pages ,.. of businesses they fund, but I would like to see more information about TFGCrowd itself, such as Financial Statements. I hope they will display the 2019 numbers on their website soon!
ETFs
| | | | | | |
| --- | --- | --- | --- | --- | --- |
| ETF Portfolio | Start | Total | P/L Jan | Tot P/L | Average |
| Vanguard S&P500 | 30/09/2019 | 3663 | 23 | 160 | 22.45% |
| Total ETF Portfolio | 30/09/2019 | 3663 | 23 | 160 | 22.45% |
The Corona outbreak in China is affecting my SP500 ETF also, even though losses are not as bad as Emerging Market ETFs are getting, it did lower the increase this month to a mere 23 EUR. I expect I will be taking a loss next month on this, and that's okay because I invest long-term!
Vanguard S&P500 (VUSA)
I further increased my transfer to my trading bank account, now a total of 2175 EUR / month so I can build up my ETF portfolio faster!
Keytrade Funds
| | | | | | |
| --- | --- | --- | --- | --- | --- |
| November 2019 | Inception date | Current Value | % Gain / Loss | Unrealized Profit / Loss | Average (Yearly) |
| Keyplan | 30/04/2016 | 2850 | | 2627 | |
My Keytrade fund dropped 70 EUR in value due to the Corona outbreak.
I have finally decided to sell my Keyplan and all the funds in it. I will be buying ETFs with the money that is freed up. However it will take a few weeks to get the money out. Hopefully in 1-2 weeks I will have it back on my account!
Retirement funds
I decided not to update my retirement funds all the time since for most of the funds I get an update just once a year, so I will update it also just once a year. This is from end of 2019. I will update it again in December 2020.
| | | | | | |
| --- | --- | --- | --- | --- | --- |
| November 2019 | Inception date | Current Value | % Gain / Loss | Unrealized Profit / Loss | Average (Yearly) |
| KBC Pension funds | 30/03/2013 | 7999 | 19.31% | 1545 | 2.93% |
| First job Pension plan | 01/01/2019 | 1467 | | | |
| Second job Pension plan | 01/01/2019 | 592 | | | |
| Third job Pension plan | 01/01/2019 | 12084 | | | |
Startups
Nothing special to report here. I have in total 3500 EUR in startups, I am still waiting for the first startup to make a return.
Wins / losses this month
My passive income has made 735 EUR LOSS this month due to Envestio / Kuetzal / Monethera
My keytrade funds lost 70 EUR
Minor profit for my ETFs, 23 EUR this month
So in total I lost almost 800 EUR this month! This is the first time I need to report a loss unfortunately.
The blog
Good news for my blog as I had a record breaking 3221 visitors this month! One of my goals has been reached a lot sooner for 2019. I had as one goal reaching 1000 visitors / month. Especially my blogs about Envestio have been read a lot. I wonder if I will be able to reach a same amount of readers next month.
I published 7 blogposts this month! I really enjoy to write about anything Finance, Fire, investing,…
I had a referral income this month of 27 EUR and a google Ad income of 1,24 EUR, thank you so much for your support! If I have this every month I can just cover the costs I do on my blog!
One year ago I could not even have dreamed to earn 1 euro with this, and I would have been happy with 5 visitors a day.
Thanks to Financefreedom for the mention in their blog last month!
Thanks Geldnerd for adding a link to my blog on their blog!
Contact me if you would like to exchange links. I need to feel like my readers will be interesting of course, but otherwise I am open to all blogs who want to partner up.
What is next?
I plan to invest more in ETF's. I want to reach a balance of 85% ETFs / 15% Peer to peer investments. So I need to lower my share in peer to peer. I will not be pulling any investments out, instead I will just lower my monthly investments and the percentage will drop by itself.
The Government has finally processed my request to buy off study years so they count towards my retirement! This will help me meet a long overdue goal I had already last year!
Read my update on December 2019 update here if you would like to compare. I will also post a savings rate update soon! Subscribe and make sure you don't miss any of my monthly portfolio updates!