Investment update in February
I have done it, I sold all my Keytrade Funds and moved into ETFs. No more paying 2% fees in costs for me every year. I also took the opportunity to change broker. I will not go into this deeper right now as I am working on a longer blog about the broker I chose. Unfortunately I have picked chosen the worst time to do so as the stock market has suffered the worst week since 2008. Its hard to predict how long the fall will continue but its already clear by now that 2020 is a lost year for the stock market. So how will I react? I will continue to buy every month. My portfolio is not so big yet so now there is an opportunity to buy cheaper then before. So I will invest at the end of each month as every month.
One tip I can give when there is a market turmoil, don't focus on the losses but focus on your total net worth. I decided to list my Net Worth for the past 7 years (yes I have been tracking it for a long time).
[visualizer id="2302″]
Some key years:
2010: the year I started working and bought my first apartment the same year. I got a very minor pension plan from my employer
2013: The year I started to investing into an additional pension plan with Tax Benefits
2014: I changed jobs, this job had a better pension plan
2016: I discovered the stock market and started investing into Funds
2019: I discovered FIRE, ETFs and Peer to peer
2020: Lets find out!
It does show the road I took so far, and mainly because of lack of wisdom I got a slow start, but I gained more and more knowledge every year.
Note I did not include the property in live in or my savings in Net Worth right now, as this is only about my stocks and peer to peers. I do consider to include them, but I have not made up my mind yet. Neither of them is generating an income so that is why they are not included. Once I buy something to rent out I will include this!
How will this affect the peer to peer market? At first sight it seems that peer to peer is now more profitable then ever. At the same time it could be that there will follow a delayed effect. If economies suffer its to be expected that there will be more defaults and this could cause loan originators to go bust. We are not there yet, the stock markets always panic much faster then the actual economy.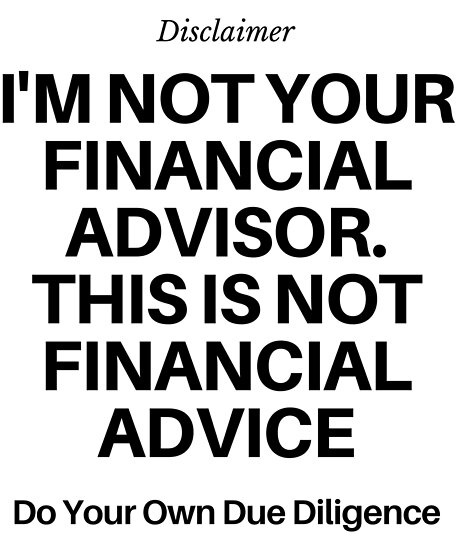 My Portfolio
With the stock market that moved back, and a very limited extra investment of about 300 EUR in peer to peer, my portfolio still went up slightly at 79171 (+3242). I did suffer a loss of 4000 EUR on the stock market so the growth is mainly because of additional investments. From next month I will no longer display Funds in the chart. As there has been a big movement between January and February, I will display both situations bellow.
The idea was to reduce the percentage of my peer to peer portfolio simply by investing extra in ETFs, however this is not an easy task when the stock market collapses.
---
And now:
Lets look into more detail for each of these investment types shall we.
Peer to Peer
The percentage of Mintos keeps growing and I would like it to keep growing until at least 50%. This will go at the expense of most other platforms.
Changes:
Moved 90 EUR from the other platforms into Mintos
Invested 100 EUR extra in Mintos (from my wage)
Investment strategy:
Preferably Short term loans (14 months max), so I can still get my money out in a reasonable time if needed
Where investing in consumer loans always with buy back guarantee or some insurance. In this case try to spread over as many loans as possible (e.g. 1000 euro invest 10 EUR in 100 loans)
Some sites you can invest in real estate or businesses then try to make sure there is always some guarantee behind it, preferably from the site. Limit investments in these to 100 – 200 EUR per loan to spread as much as possible.
Spread over multiple sites, but at the same time do not sign up at every site you can find
Try to automate investing where these sites allow it
For some platforms such as Mintos my investment strategy is more extensive and you can read about it here
Passive income
My passive income this month took a huge bump in the road. If it wasn't for the losses incurred by Kuetzal, Envestio and Monethera I would have a passive income of 283 EUR. I guess this will need to wait until next month. Instead I made a loss of 735 EUR. I will still display these three platforms in this months update, but might remove them later down the line.
Detailed list of platforms I have invested in
The interest rate is based on the weighted average, so the more I have invested the more it will count towards the global interest rate
I might remove the platforms I had a very limited loss in such as Envestio and Monethera, there is not much point to keep them here anymore
I had a record income this month of 235 EUR! Never before was it so high and never before had I so much invested in p2p!
| | | | | |
| --- | --- | --- | --- | --- |
| Portfolio | Total | P/L Feb | Tot P/L | AVG Interest |
| Crowdestor | 2976 | | 77 | 7.07% |
| Envestio | 0 | 0 | -20 | -5.22% |
| Grupeer | 8995 | 96 | 382 | 13.99% |
| Iuvo Group | 224 | 2 | 5 | 0.00% |
| Kuetzal | 0 | 0 | -1005 | -100% |
| Mintos | 9956 | 79 | 267 | 11.02% |
| Monethera | 0 | 0 | -17 | -4.02% |
| NeoFinance | 1403 | 17 | -68 | -10.71% |
| PeerBerry | 2532 | 24 | 113 | 11.87% |
| TFGCrowd | 1434 | 18 | 99 | 21.03% |
| Total | 27520 | 235 | -168 | 5.97% |
Crowdestor income this month: 7 EUR (21 EUR last month)
My income on Crowdestor took a bump, but that is mainly related to the type of payments. Some come every 3 months, some every 6. I am also not so long yet in the platform so I expect my profits will go up once I have been in the platform at least 6 months.
Please sign up on Crowdestor using my link to support this blog and get a bonus when you invest
Grupeer income this month: 96 EUR (104 EUR last month)
Grupeer keeps providing a stable income every month for me. The difference has probably mainly to do that Grupeer does most payments in the beginning of the week, where as February ended in a weekend.
Grupeer added 2FA this month! Something I asked for since I first joined and the fact that it was planned for Q1 2020 was a condition for me to stay invested. The next change I am eagerly awaiting is the secondary market, this is currently planned for Q2 2020!
Check out my Grupeer review before you decide to invest, and use my referral link if you decide to join Grupeer.
Iuvo group
Iuvo Group income this month: 2 EUR (3 EUR last month)
Iuvo group changed the auto invest to make it easier! This will keep me interested in the platform.
Should you wish to try Iuvo then contact me and I will give you a referral link. You will get 30 EUR if you invest 1000 EUR and 90 EUR if you invest 2500 EUR.
Mintos income this month: 79 EUR (63 EUR last month)
Mintos continues to rise, mainly caused by additional investments, and has now skyrocketed to 79 EUR per month. Together with Grupeer these are the main drivers of my investments! Mintos is my absolute favorite!
Mintos has an APP now in the store you can download. I still need to use the Website for a lot of things, but one thing I like in particular is the graph that shows you the monthly profit. An easy and quick way to see at the end of the month how well your loans are performing.
Check out my Mintos review should you be interested in investing or go directly to Mintos using my link.
NeoFinance income this month: 16 EUR (19 EUR last month)
I am currently lowering my investments on NeoFinance. I am not sure yet to what amount, perhaps until it is at 1% of my peer to peer portfolio.
I am happy of the constant income stream I am getting from NeoFinance, and I still hope to reach positive numbers in a few months from now! I noticed it will not be easy since my income has been gradually dropping.
I have tried to get back the 8 EUR taxes I paid last year, as I am entitled on a 0% tax rate here, but this has proven to be very difficult.
If you don't mind to go for long term investments then use my link to invest in NeoFinance and get +1% income the first year.
PeerBerry income this month: 16 EUR (19 EUR last month)
Peerberry has nice returns and broke a new record with a return of 23.8 EUR this month. I am currently re-investing the interest and keeping my investments in PeerBerry stable. I will be publishing a PeerBerry review in a couple of days so stay tuned! As you know I do not review any platform unless I can see me long term investing it in.
If you would like to try out PeerBerry then sign up using my link and I will get a small referral bonus!
Check out my Peerberry review if you want to learn more about PeerBerry.
TFGCrowd
PeerBerry income this month: 17 EUR (46 EUR last month)
TFGCrowd income has dropped but that's mainly because it was very high last month due to an early payment of a project. One concern for me was the photo's they send about Cofediction, where they actually misspelled their product on one of the photo's. Notice how the C is missing. I asked them about it but didn't receive a reply.
I went to London this month and tried to get a hold of the TFGCrowd owners. They said they were in Dubai at the time but they would send me information about the properties in Paddington I had invested in. They never did send me the information, which is worrying, even after having asked a second time. I would expect that any additional advertisement for a property for sale is most welcome! That they couldn't provide me anything at all is at the very least a lack of transparency.
I did manage to get to the address their office is listed on. It was a building where many other companies are located, so not really a place where you can just walk in.
Right now I am considering this my highest risk investment. Even if it does gives me the biggest interest rate, I am not convinced it is worth the return.
ETFs
| | | | | |
| --- | --- | --- | --- | --- |
| ETF Portfolio | Start | Total | P/L Jan | Tot P/L |
| SPDR MSCI World UCITS ETF (SWRD) | 31/01/2020 | 23674 | -3852 | -3852 |
| IShares Core MSCI EM IMI UCITS ETF (CEMU) | 28/02/2020 | 2249 | -205 | -205 |
| Total ETF Portfolio | 30/09/2019 | 25923 | -4057 | -4057 |
I sold all investments I had in my Keytrade account, that included my Keytrade Funds and My Vanguard SP500 ETFs and bought two other ETFs on DeGiro instead: SPDR MSCI World UCITS ETF (SWRD) and IShares Core MSCI EM IMI UCITS ETF (CEMU). Read here why I chose these ETFs.
SPDR MSCI World UCITS ETF (SWRD)
My World ETF has taken the biggest hit. Mainly because I bought my emerging markets ETF right after the big fall in China. So the very first month I invest here is not the best start! Still I will continue to add EUR here every month, as right now they are a lot cheaper, and since I buy every month I do like to buy cheap!
| | | | |
| --- | --- | --- | --- |
| SPDR MSCI WORLD UCITS | Total Portfolio | Monthly Profit | Total P&L |
| 31/01/2020 | 25160.41 | 0 | 0 |
| 29/02/2020 | 23674 | -3852 | -3852 |
ISHARES CORE MSCI Emerging Markets IMI UCITS ETF
| | | | |
| --- | --- | --- | --- |
| ISHARES CORE MSCI Emerging Markets IMI UCITS ETF | Total Portfolio | Monthly Profit | Total P&L |
| 31/01/2020 | 2448 | 0 | 0 |
| 29/02/2020 | 2249 | -205 | -205 |
Keytrade Funds
I have closed my keyplan and moved all investments from my keyplan to the ETFs on DeGiro! This will be the last mention in my blog.
The whole operation took about 3 weeks, so a LOT longer then I expected.
Retirement funds
I decided not to update my retirement funds all the time since for most of the funds I get an update just once a year, so I will update it also just once a year. This is from end of 2019. I will update it again in December 2020.
| | |
| --- | --- |
| November 2019 | Current Value |
| KBC Pension funds | 7999 |
| First job Pension plan | 1467 |
| Second job Pension plan | 592 |
| Third job Pension plan | 12084 |
Startups
I have in total 3500 EUR in startups, I am still waiting for the first startup to make a return.
One of the startups I invested in invited me for a Grand Opening of their VR experience. It sounds exciting but it came very last minute so I am not sure I will be able to attend. Its really nice that I am given the opportunity to attend to such an event!
Wins / losses this month
My ETF Portfolio made 4057 EUR loss
My peer to peer portfolio broke a new record at
So in total a very bad month this month!
The blog
Good news for my blog as I had a record breaking 3348 views this month! (up from 3233)
Also in terms of unique visitors I got a big boost with 1674 visitors (up from 1487)
So it seems that I have managed to keep up with the record views I had last month.
I had less visitors from google, it seems that blogging about Scams like Envestio and Kuetzal is a better way to get views from google then blogging about Diversification in Mintos 🙂
I published 6 blogposts last month! I really enjoy to write about anything Finance, Fire, investing,…
I have finally bought off my university years . Or at least I made a deposit of 6120 EUR to do this. Now I am waiting for the government to formalize this.
What is next?
Im not panicking because of the losses caused by the Corona virus, I buy for a time range of 15 years or longer, so I will just keep buying at the end of the month as usual.
In peer to peer I will continue to invest, although less, each month, and move more of my Portfolio into Mintos.
Read my update on January 2020 here if you would like to compare. I will also post a savings rate update soon! Subscribe and make sure you don't miss any of my monthly portfolio updates!