Investment update in April
After a few bad months, I can say I can finally start to see some light at the end of the tunnel. The stock markets are recovering, although its not always clear to me why, as I'm still in the midst of a lockdown, but I suspect the fact that the market noticed the world is not stopping because of Corona. Another factor might be that governments worldwide are preparing to inject cash into the economy. If there is more cash the value of cash drops, and stocks go up. The market might already be preparing for those things.
Last month I made the decision to fully withdraw from peer to peer. I have not come back from this decision, and continue to withdraw money every month. Of course these are mostly longer term investments so part of the money is stuck until the time runs out.
I have been in lockdown for about a month and a half now. I try to cope by sporting more. I managed to log 21 hours in Strava in April. I bicycle most weekends and run almost every day after work. Right now I run a steady 7km and I am working to get to that 10km that I set as a quarterly goal.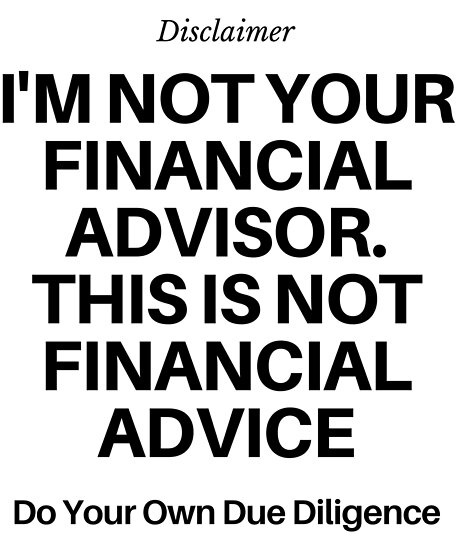 My Portfolio
My Portfolio has slightly dropped to 71872 EUR
On the bellow graphic there is three movements that are very clear this month:
Selling off my peer to peer portfolio
I continue to invest in ETFs, a steady 2500 EUR / month currently, I can maintain this amount by withdrawals that come from peer to peer. The idea will be that ETFs will fully "eat" my peer to peer investments.
The stock market is showing a slight recovery
Lets look into more detail for each of these investment types shall we.
Peer to Peer
I will no longer keep track of the income I am getting into peer to peer. Instead I will be showing the withdrawals here. I will sell on the secondary market where possible, but without giving huge discounts. In total I managed to withdraw already 42%, which is not bad considering these are long term investments.
| | | | | | |
| --- | --- | --- | --- | --- | --- |
| Portfolio | Start | Total at 29/02/2019 | Left in p2p | Expected end date | Money left to withdraw |
| Crowdestor | 30/09/2019 | 2974 | 2974 | 07/02/2022 | 100.00% |
| Grupeer | 30/09/2019 | 8990 | 8990 | Considering legal procedure | 100.00% |
| Iuvo Group | 31/12/2019 | 224 | 0 | 04/2020 | 0.00% |
| Kuetzal | 30/09/2019 | 1005 | 1005 | In Legal procedure | 100.00% |
| Mintos | 30/09/2019 | 9982 | 1231 | 01/06/2021 | 12.33% |
| NeoFinance | 30/09/2019 | 1273 | 0 | 04/2020 | 0.00% |
| PeerBerry | 30/09/2019 | 2548 | 1394 | 05/09/2022 | 54.71% |
| TFGCrowd | 30/09/2019 | 1434 | 1120 | 17/09/2020 | 78.10% |
| Total | 30/09/2019 | 28430 | 16714 | 05/09/2022 | 58.79% |
CrowdEstor
I cannot withdraw anything and CrowdEstor has stopped giving interest while Corona is raging. Still CrowdEstor projects continue to receive funding. In one and a half months interest and principal payments should continue. I am looking forward to that. From September I should be able to start pulling money out. I heard some positive news about a Game I invested in Maffia stars. CrowdEstor anounced they are doing really well and expect to repay in full by January 2021!
Grupeer
Grupeer has fired most of its staff and many investors are digging up evidence of fake projects and fake Loan Originators. Support of Grupeer is no longer answering. The only part still alive is a weekly update from the blog.
Having invested in startups for a while, I can really say that when a small company is posting "do not panic" or "there is no reason to panic" then you should be seriously worried.
Withdraws are no longer possible, I am very close to starting a legal procedure together with other investors. The group is investors is lead by Guilermo and he is making great progress in my Kuetzal lawcase.
On 20 May it will have been exactly 60 days since I had issued a withdrawal. From that time I will consider Grupeer in default and write off the investment like I did Kuetzal. I still believe I will be able to retrieve a large amount by a legal procedure, but that could take up quite some time. I am not looking forward to the huge gap I will have in my portfolio update next month when I need to write this investment off!
Iuvo Group
I have managed to sell off all the loans I had in Iuvo for about 5% discount in about a week. So I am very impressed with Iuvo's secondary market.
Kuetzal
I am in a legal procedure, while I cannot comment on it I can see very positive things happening, and I hope to get some good news in May!
Mintos
I have managed to withdraw about 90% of my cash from Mintos already for average 5% discount on loans. A small portion (5%) is still for sale, and another 5% cannot be withdrawn as the loans are suspended from the secondary market (this includes Capital Service and Monego).
I hear more and more news about LO's stopping payments. Partly due to Corona, no doubt, but it does make me think that I might have dodged a bullet by pulling out. Just yesterday ExpressCredit was suspended from the secondary market. I had only sold off my ExpressCredit loans about 2 weeks ago. I really feel like a dodged a bullet on this one.
PeerBerry
Withdrawals are going slow but steady..
I have requested information about a possible secondary market to speed up this process, but PeerBerry has mentioned there is no such plans for now.
TFGCrowd
Two projects finished in April, unfortunately only one of them paid the principal. The other one did not pay. TFGCrowd informed me that it falls under buy back guarantee, but that does mean I would need to wait 60 extra days to get my principal out. The strange thing is I did get offered the chance to re-invest the money, but I could not withdraw it yet. I decided not to re-invest.
Six(!) more projects that I invested in finish in May, so total a little bit over 600 EUR! I am concerned what will happen to them, but I keep my fingers crossed!
How are other peer to peer platforms doing?
I never mention this but there is other peer who also seem to be in trouble:
Monethera has been declared insolvent so it's not looking good for investors. I feel a law suit in the air.
Wisefund: whoever has money inthere right now has their money at extreme risk. There is a recent secondary market but discounts offered are so high that its almost impossible to exit!
Bondera: bondera, a big and one of the oldest platforms around, is doing partial withdrawals now so people withdrawing will need more time to get their money out
Fastinvest: Fast invest was commonly suspected to be a scam, but still many people put in money. Now fastinvest is looking more like Fast Invest, but Slow withdraw. Withdraws are reported to have a month delay! A telegram group has been created for those that are trying to get their money out.
Agrikaab: a crazy platform where you could invest in camels. This was even to crazy for me. Agrikaab has gone bankrupt. Good luck to some bloggers to get back their funds from Somalia, one of the poorest and most risky countries in the world to invest in!
ETFs
After two bad months there was finally a great month for ETFs, as my portfolio gained 3809 EUR just by the stock market increasing! Looks like the bear might have left the stage and its up to the bull now, buts let's not get carried away. Corona is not yet banished afterall!
| | | | | |
| --- | --- | --- | --- | --- |
| | Inception Date | Total Portfolio | Monthly P&L | Total P&L |
| SPDR MSCI World UCITS ETF (SWRD) | 31/01/2020 | 29034 | 3627 | -3587 |
| IShares Core MSCI EM IMI UCITS ETF (CEMU) | 28/02/2020 | 2099 | 182 | -354 |
| Total ETF Portfolio | 30/09/2019 | 31133 | 3809 | -3941 |
At this point I am really happy I limited my portfolio to just two ETFs, it makes it so much easier to track! And I keep finding it very easy to invest with DEGIRO, I am really happy I chose DEGIRO as broker!
SPDR MSCI World UCITS ETF (SWRD)
My World ETF has performed great this month, and I am 100% behind my choice of focusing mainly on this ETF.
As you can see the drop was also (slightly) less steep then last month, so perhaps this is a first sign that it will stabilize
| | | | |
| --- | --- | --- | --- |
| SPDR MSCI WORLD UCITS | Total Portfolio | Monthly P&L | Total P&L |
| 31/01/2020 | 25160.41 | 0 | 0 |
| 28/02/2020 | 23674 | -3852 | -3852 |
| 03/31/2020 | 22851 | -3362 | -7214 |
| 30/04/2020 | 29034 | 3627 | -3587 |
ISHARES CORE MSCI Emerging Markets IMI UCITS ETF
There is nothing special to report with this EFT, it has risen slightly compared to last month.
| | | | |
| --- | --- | --- | --- |
| ISHARES CORE MSCI Emerging Markets IMI UCITS ETF | Total Portfolio | Monthly Profit | Total P&L |
| 31/01/2020 | 2448 | 0 | 0 |
| 29/02/2020 | 2249 | -205 | -205 |
| 31/03/2020 | 1918.38 | -331 | -536 |
| 31/04/2020 | 2099 | 182 | -354 |
Startups
Not much to report regarding my startups, right now. In these days no news is good news I would say!
I am considering to invest again in startups, however I would only invest in business that I really believe in and that I see myself using (such as the VR company in Liege).
Retirement funds
I decided not to update my retirement funds all the time since for most of the funds I get an update just once a year, so I will update it also just once a year. This is from end of 2019. I will update it again in December 2020.
| | |
| --- | --- |
| November 2019 | Current Value |
| KBC Pension funds | 7999 |
| First job Pension plan | 1467 |
| Second job Pension plan | 592 |
| Third job Pension plan | 12084 |
Wins / losses this month
My ETF Portfolio made 3809 EUR proft
My peer to peer portfolio is facing stormy clouds as I might have to write off Grupeer like I did with Kuetzal
What is next?
If my running keeps up I hope to cross the 10km in May! Lets see if I can pull it off!
I have some back issues that make me cycle less, however I am seeing a sport physician and I hope he will help me to get back on track!
The housing market will re-open in May, I have already mailed to plan in my first visit. I can't wait to continue searching!
I will also post a savings rate update soon! Subscribe and make sure you don't miss any of my monthly portfolio updates!