Let me start off by wishing you all a happy 2021, for 2021 I wish you all a year full of friendship, love, support, happiness, good health and profit of course!
The stock market continues to rise with good news for vaccinations all over the world. In the lead of top 5 most vaccinated countries we have some expected countries like US & Britain who started earlier in December, but there is also some surprises such as Denmark, Bahrain and most of all Israel. Israel already vaccinated 9% of their population and aims to vaccinate 60% by end of march! Amazing how they manage to leave all other countries behind. Their secret? They purchased large amounts of the Pfizer-BioNTech paying almost 3 times as what EU paid, but this way they did ensure very fast delivery dates.
Also in Belgium vaccinations with the Pfizer-BioNTech started, be it at a slower pace, but there is hope of acceleration as more vaccines will get approved by the EU the coming weeks and months.
Meanwhile most of Europe has closed their restaurants by now, but as usual the market looks at the future and with vaccines being distributed the market has a very positive outlook, causing a welcome rise in the markets this month.
The change of url went relatively smooth. The main issue was to get my domain rating back, which took some time, and which I noticed on my visitors coming from search engines, but by now my rating is at least the same level it was before, making sure it ranks high enough on google to bring in some users. I might create an additional blog with my 2020 results for the blog.
On a personal level the closure of the housing market has made it very challenging to view any houses. Housing visits are very restricted and I can feel realtors are really filtering out the visitors. I was only able to visit one house in December, so I am eagerly awaiting visitor days to be allowed again.
In terms of sports I have kept up with mountain biking and started running again after a short break. I purchased a sport watch using Miles I had gathered from business trips and I am looking forward to be able to do some sport events in 2021!
Alright enough stuff about my life lets go and check how much my portfolio dropped or increased.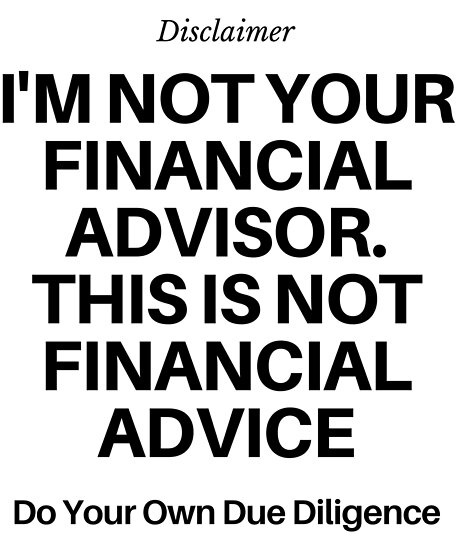 My Portfolio
My FIRE fund
Firstly I need to start off with explaining I added a new type of investment which is my "House Fund". Beneath it is actually just 1 ETF, but the idea of this is to cover myself in more from the lowering value of money market in the case that I would not be able to find a house in 2021, at least my money will not lose value.
My Portfolio has increased to 78736 EUR (+8847). This included a 2800 EUR extra investment, but also included a end of year recalculation for my pension fund (+5322 EUR) and a rise in the stock market (+725 EUR). So the big good news show.
Generally I try to invest about 800 EUR / month in this portfolio.
My Real Estate fund
I decided to start a real estate fund. As said above I hope this fund will give me better protection from inflation as housing prices continue to rise.
I have no graph yet as the fund was just created but I can say that to start off I invested 2000 EUR this month into ISHSIII-CORE MSCI WORLD U.ETF. Its a similar ETF as SPDR MSCI WORLD UCITS just from a different provider. Its slightly more expensive (0.20% yearly costs vs 0.12%), but cheap enough to justify the purchase, and this way I have an easy way to separate my FIRE portfolio from my Real estate portfolio. Over the next months, maybe years I will be moving my money from the money market into the stock market.
ETFs
My ETFs are reporting a good profit, so a great way to close the end of year. As you know the inception date for most of these ETFs was the beginning of 2020, so that means that even in the biggest crisis year since WW II I managed to make a modest profit and so there is no "bad timing" to start investing.
Right now 13% of my FIRE fund is in the emerging markets. I want to increase this to slightly above 15%.
SPDR MSCI World UCITS ETF (SWRD)
My World ETF has made a nice jump this month, putting me at a 5.24% profit since inception.
ISHARES CORE MSCI Emerging Markets IMI UCITS ETF
Also my emerging markets ETF had a great month leaving me at a position of 5558 EUR or a total profit of 5.81%
Peer to Peer
I am left with only 5 peer to peer investments: 1 active peer to peer investment (Crowdestor), and with 100% of the funds in recovery (Mintos and TFGCrowd) and 2 where I am trying to recover some funds trough legal action.
I only show withdrawals here. So far I withdrew about 58.85% (+0.85%) of the funds I had invested in peer to peer.
| | | | | | |
| --- | --- | --- | --- | --- | --- |
| Portfolio | Start | Total at 29/02/2019 | Left inpeer to peer | Expected end date | Money left to withdraw |
| Crowdestor | 30/09/2019 | 2974 | 760 | 25/03/2022 | 25.55% |
| Grupeer | 30/09/2019 | 8990 | 8990 | Defaulted. In Legal procedure | 100.00% |
| Iuvo Group | 31/12/2019 | 224 | 0 | 04/2020 | 0.00% |
| Kuetzal | 30/09/2019 | 1005 | 1005 | Defaulted. In Legal procedure | 100.00% |
| Mintos | 30/09/2019 | 9982 | 855 | 01/06/2021 | 8.57% |
| NeoFinance | 30/09/2019 | 1273 | 0 | 04/2020 | 0.00% |
| PeerBerry | 30/09/2019 | 2548 | 0 | 05/09/2022 | 0.00% |
| TFGCrowd | 30/09/2019 | 1434 | 88 | 17/11/2020 | 6.14% |
| Total | 30/09/2019 | 28430 | 11698 | 05/09/2022 | 41.15% |
CrowdEstor
I was able to cut my investment in CrowdEstor down a little bit further thanks to the secondary market and it is now at 760 EUR (-147 EUR). The last 760 EUR will be a challenge. At least 300 EUR of that is really stuck in defaulted projects. For the remaining 460 EUR I still have some hope. I need to withdraw another 440 EUR here to actually not have loss in my Crowdestor investment. I might not know this until the end of 2022.
Grupeer & Kuetzal
Nothing new to report this month, just letting legal action take its course. I am fully expecting to see some money back in 2021 here.
Mintos
Capital Service started repayments, but it is going so slow that I am strongly considering just to default this whole investment..in theory a large portion should be paid off in 3 years. My balance remains unchanged.
TFGCrowd
No additional repayments for TFCCrowd this month. My money is stuck pretty good there. They also introduced some rather wacko investment plans called plan terms. You basically give them your money and you have no idea what they do with it. Like a super high risk savings account. You would need to be pretty insane to invest in that, they are not even trying to appear like an investment site anymore apparently. Lets see if they manage to pay me another 6 EUR this month..
Startups
I still have now 3200 EUR in startups invested, I have every intention to withdraw this whenever possible.
Retirement funds
I decided not to update my retirement funds all the time since for most of the funds I get an update just once a year, so I will update it also just once a year. This is from end of 2019. I will update it again in December 2020.
| | |
| --- | --- |
| November 2019 | Current Value |
| KBC Pension funds | 9492 |
| First job Pension plan | 1507 |
| Second job Pension plan | 602 |
| Third job Pension plan | 15949 |
Wins / losses this month
My Portfolio made a 725 EUR profit!
The domain rating of my blog got back to what it was before
What blogs are coming up next?
I need to review the 2020 goals I set (eek!), and set new goals for 2021
I want to review my savings rate for December and of course all of 2020
I want to set some realistic saving rate goals for 2021 (or should I say spending goals)
I will probably do an overview blog specifically for this blog, with visitor numbers etc somewhere in Q1 2021
I will also post a savings rate update soon! Subscribe and make sure you don't miss any of my monthly portfolio updates!