I invested another 45.000 this month in ETF's. The reason is related to what I said in my previous blog post, that I have decided to rent for a while and because this cash was just sitting in my bank account not working for me, so I put it to work.
Last year I actually did something similar and moved the money I had in funds to ETFs. The markets started to drop instantly. Unfortunately I moved this cash right when the GameStop fenzy broke out and markets started to drop. Of course this was not the only reason the markets are dropping. The news about the vaccination delays in Europe and all the new variants outthere give the stock markets an uneasy feeling.
We are now moving to the point where we need to discover what kind of damage corona actually did. But I do feel the vaccination campaigns will be successful. Even the Johnson & Johnson vaccination that was only 68% effective, was 100% effective in keeping people from going to the hospital and dying.
All eyes are on Israel now as already half of the population is vaccinated there and they might be getting close to reaching group immunity. I am eagerly awaiting to see if this will make the numbers drop. At the same time winter is ending there so they are in a great position to be the first country to exit corona.
Belgium is doing far worse with only about 2% of the population being vaccinated. However those 2% are some of the oldest people, so hopefully we will see at least less deaths and hospitalizations soon. With spring coming and vaccinations underway I am hopeful we might have a somewhat normal summer.
So generally I have a positive feeling about life and the stock market.
I am currently trying to cycle, run and swim each at least once a week. I have as a goal to do a 1/4 triathlon this summer, so I need to start training for that now if I don't want it to totally destroy myself. Mountainbiking has been quite difficult as temperatures drop bellow 0, and cleaning my mountainbike often happens in the dark. I feel I just need to bite my teeth for one more month and things will improve.
My blog started off really slow. I have been struggling to get a lot of traffic from google. I changed domain names and since then traffic from google was very very limited. At the beginning I sometimes got no visitors that found me trough google.
Only in the second half of January I suddenly found that google was starting to pick up on my blog. I plan to blog about more details at some point, but so far I am happy that more and more people find their way to Roadtriptofire. Thank you all for your support!
Alright enough stuff about my life lets go and check how much my portfolio dropped or increased.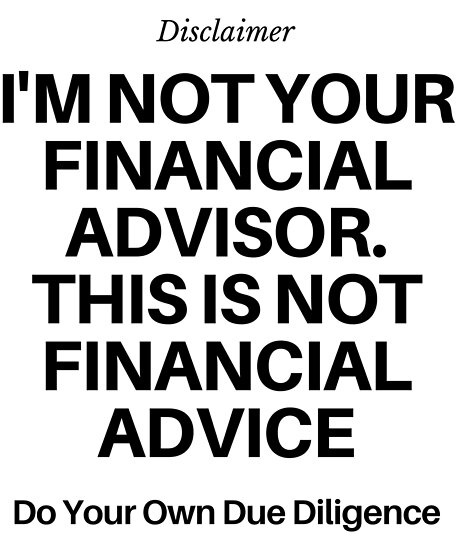 My Portfolio
Unlike last post, I have now decided to keep all ETFs together rather then separating my house fund from my other ETFs. I track them separately so I am able to distinguish if it turns out I need to pull funds from there to purchase real estate.
My Portfolio has increased to 127707 EUR (+46951). This partly thanks to a 44746 EUR extra investment.
I still have a large cash position unfortunately, I plan to move this to the stock market. I thought it would be a good idea to kick it off with a lump sum and spread the rest in time over a 12-24 months.
ETFs
I purchased one new ETF, one that I mentioned before in my ETF strategy namely ISHSV-MSCI ACWI UCITS ETF. I like this ETF because there is a global coverage of the developed and emerging markets. It didn't start out so well and already booked 1400 EUR loss this month due to bad market timing, but I am confident that this ETF will perform on the long run.
The losses of my new ETF were compensated for the most part by gains of my other ETFs.
Real Estate
I currently owe one apartment that I purchased in 2010 for 135.000. I got it re-estimated in 2020 at it was valued at 185.000 EUR.
Startups
I have decided to update my list with my startups and give a brief status update.
So far 2 of the startups I invested in in spreds have gone bankrupt and one was bought out for a really nice amount (WeGroup). A fourth one is on the verge of bankruptcy and I expect that to happen Q1 this year.
That leaves me wit 2200 EUR still active in startups, and I was able to substract 1260 EUR in taxes. WeGroup was paid out was paid out at a very nice profit. While I can see that a lot of these startups are struggling, I do feel there is a potential here to have some nice profits, but as we know these are long term investments. I might buy 2-3 additional startups this year as I LOVE to follow updates on these guys.
I am using Spreds to purchase these startups.
What I like about Spreds is that you can invest from 105 EUR, and you can benefit from the Belgian Tax Shelter if you live in Belgium.
What I don't like about Spreds is that you are not in control of what you do with your notes (=shares), you need to do whatever everyone does. So if you have notes of a winner you have to sell when everyone is selling. Additionally there is no secondary market so you have no liquidity and no idea of the value.
Check out this post if you want to know how you can invest in startups.
Peer to Peer
I am left with only 5 peer to peer investments: 1 active peer to peer investment (Crowdestor), and with 100% of the funds in recovery (Mintos and TFGCrowd) and 2 where I am trying to recover some funds trough legal action.
I hope to get back a few payments next month from CrowdEstor. What I see is that there is late payments here with pretty much all projects. When there is principal to be paid these payments are often partial, and no interest is paid on late payments. I also do not always get a promised update for my projects.
For Mintos and TFGCrowd I continue to struggle to withdraw cash.
I am in several law suits. One with Grupeer where I am being represented by Ellex and part of the Grupeer Armada. Contact them on Telegram here
I am also in a law suit with Kuetzal, where I am represented by Magnusson. Look for the Telegram group "Kuetzaldiscussion" to find the armada there.
Retirement funds
I decided not to update my retirement funds all the time since for most of the funds I get an update just once a year, so I will update it also just once a year. This is from end of 2019. I will update it again in December 2020.
| | |
| --- | --- |
| December 2020 | Current Value |
| KBC Pension funds | 9492 |
| First job Pension plan | 1507 |
| Second job Pension plan | 602 |
| Third job Pension plan | 15949 |
Wins / losses this month
Finally starting to get traffic from google
45.000 extra invested in my portfolio!
What blogs are coming up next?
I will probably do an overview blog specifically for this blog, with visitor numbers etc somewhere in Q1 2021
I will also post a savings rate update soon! Subscribe and make sure you don't miss any of my monthly portfolio updates!