As always my portfolio update, punctual on the first day of the month! My name is Marc, welcome back to my blog, and enjoy!
Much has changed in a very short time since my last update:
I earned 5805 EUR with my ETF/stock portfolio this month, almost double of my usual wage!
My total NET Worth reached 500.000 EUR, what a crazy Milestone!

I invested heavily in my growth portfolio, adding 5 more stocks

Moved an additional

26300 EUR from my savings to my DEGIRO Portfolio
If you are new to my blog then subscribe and get my monthly update every month!
In February we saw a major correction on the full market, in March we had two big dips but it ended on an amazing winning strike!
The bull is back, and especially the all-round market had an immense growth of 4%. With over 130.000 invested in the full market by broad ETFs, my portfolio benefited greatly.
Growth stocks meanwhile have been taking a pounding. A reason for me to start a growth portfolio, trying to get in at market lows (or at least "lower"). At the same time its hard to estimate if its really at the all low point. My growth portfolio did had a small drop – some stocks more then others – but it just means I am looking out more for buying opportunities right now. It helps to purchase stocks for a long term outlook to get trough volatile times.
Growth stocks were hit by fear of inflation, on the one hand the yields for government bonds who have been slowly moving up, and on the other hand the blockage of the Suez channel.
If inflation were to hit loaning would become more expensive, and growth companies who often do not have a profit yet, will need to loan more expensive, which will slow down their growth. This is what the stock market reacted to.
I don't think it will come to this, and I am looking forward to the earnings reports starting to come in in the next 1-2 months.
So I remain positive in my general outlook on the stock market short and long term.
In my personal life I am happy to see my fitness re-opened outdoor fitness, and I have been enjoying running and cycling more now spring weather (or should I say summer weather?) has hit Western Europe. It also means outdoor tennis will be possible again from April, so more and more to look forward to, even though we are in the midst of battling a 3rd wave in Corona.
Alright enough stuff about my life lets go and check how much my portfolio dropped or increased.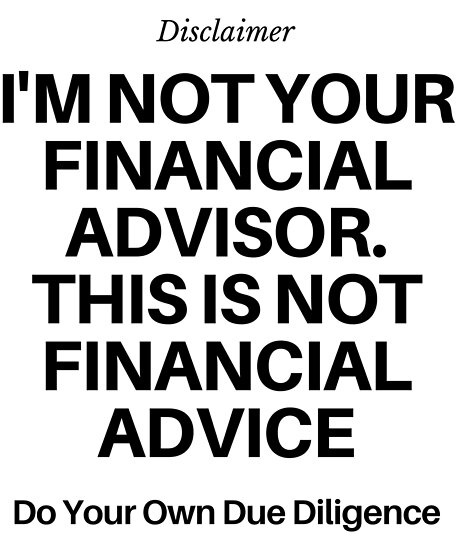 My Portfolio
My Portfolio has increased to 191669 EUR (+34969). This is mainly because of extra investments but also an amazing value increase of almost 6000 EUR or a little over 4%. As you know I aim to get an 8% growth / year, so this is pretty crazy to see 4% in one month!
Its twice as amazing because for the first time they generated a bigger growth then the wage I am getting in March.
I will keep investing additional cash into the market the next months, although the amounts will drop. My cash position is about 25% (-6%) compared to my investments (including real estate). I want to move it down just a bit more to 15-20%. This also means that as of this month I have reached 500.000 total Net Worth, this is a great milestone and feels pretty amazing. I would like to reach 1 Mil in the next 10 years, and I think this will be possible thanks to the help of compound interest. But we are not there yet of course, and the faster a market rises the faster it can fall!
ETFs
The core of my long term strategy is ETF's. I currently ow 4 ETFs all having a huge spread worldwide over multiple sectors:
SPDR MSCI World UCITS ETF (SWRD)
IShares Core MSCI EM IMI UCITS ETF (CEMU)
ISHSIII-CORE MSCI WORLD U.ETF (EUNL)
ISHSV-MSCI ACWI (USQ)
My ETFs grew with 4% this month. That's absolutely amazing, considering the expected yearly growth is 8%. I have no idea how long they will be able to keep up this pace, but I'm loving it!
High risk – high reward growth portfolio
My growth portfolio experienced a modest sub-market rise of 0.88%. It also turned out to be an extremely volatile month with two major dips for this growth portfolio. Only the very last 2 days the portfolio suddenly experienced a very fast rise.
Always invest for the long term in stocks you absolutely believe in, otherwise you will never be able to keep your cool in volatile markets with serious drops in price
I purchased 5 extra stocks this month, you can click on them to find out why I purchased them:
Palantir has been dropping pretty hard the last month, however I have been averaging my way down, and I remain bullish about the stock for the long term. On the 14th of April Palantir also has their Demo day, and I expect to see a boost in the stock price then.
I also learned that this month they invested in Lilium, an EV Jet Taxi company. Looks pretty damn sweet don't you think?
I also have the earning reports for Unity & Palantir to look out to for the end of next month.
Volkswagen got a HUGE boost this month because of an amazing Power Day, where it really came with Spectacular plans.
I will try to explain why I invested in Unity, Roku, Lyft and Albibaba in April.
Real Estate
I currently owe one apartment that I purchased in 2010 for 135.000. I got it re-estimated in 2020 at it was valued at 185.000 EUR.
Crypto
I invested in Bitcoin recently after a failed attempt to invest in an altcoin, I have now settled on my main strategy and that is just to go full Bitcoin.
Find out here why I chose to invest in Bitcoin and what tools I use to do so.
Keep in mind this is a high risk investment, and the market is extremely volatile. I have a 3.38% profit since inception, but it doesn't really mean much yet.
Startups
I have decided to update my list with my startups and give a brief status update.
My startups had no noteworthy updates in March.
So far 2 of the startups I invested in in spreds have gone bankrupt and one was bought out for a really nice amount (WeGroup). A fourth one is on the verge of bankruptcy and I expect that to happen Q1 this year.
Right now I have 2200 EUR still active in startups.
I am using Spreds to purchase these startups.
Check out this post if you want to know how you can invest in startups.
Peer to Peer
I am left with only 5 peer to peer investments: 1 active peer to peer investment (Crowdestor), and with 100% of the funds in recovery (Mintos and TFGCrowd) and 2 where I am trying to recover some funds trough legal action.
I keep trying to sell my investments on the CrowdEstor secondary market, but no luck this month, and no additional interest payments from the projects either. Debt recovery does not seem to be its strong side, on the other hand I am very close to making a profit here!
Nothing new to report for Mintos, I keep withdrawing as money comes in.
For TFGCrowd I continue to struggle to withdraw cash, they have created a 3 year plan to pay back my last investment, so it looks like I will be stuck for another while.
I am in several law suits. One with Grupeer where I am being represented by Ellex and part of the Grupeer Armada. Contact them on Telegram here
I am also in a law suit with Kuetzal, where I am represented by Magnusson. Look for the Telegram group "Kuetzaldiscussion" to find the armada there.
Retirement funds
I decided not to update my retirement funds all the time since for most of the funds I get an update just once a year, so I will update it also just once a year. This is from end of 2020. I will update it again in December 2021.
The Blog
My blog had another boost in traffic this month, and I came another (small) step closer to 3000 pageviews per month. I also see email subscribes, wordpress subscribers, facebook subscribers and twitter followers go up slow but certain. Thanks all for your support!
Unfortunately incoming visitors from search engines are stagnating around 150/month. I am not sure how I can make google like my blog ;-), but I keep trying to add high quality posts hoping this will pick up..
Thank you all for your support!
Wins / losses this month
Almost 6000 EUR virtual profit this month!

Reached 500.000 Net Worth for the first time. I must be doing something right!
What blogs are coming up next?
I am writing a blog about a few upcoming techs that I think will change the world as we know it
I would like to explain why I invested in $BABA, $U, $ROKU and $LYFT
I am looking for a great European growth stock to invest in, let me know in the comments if you have any suggestions
I will also post a savings rate update soon! Subscribe and make sure you don't miss any of my monthly portfolio updates!