Another rather expected drop to 15.5% saving rate, actually I am surprised it is not lower because I had a large planned expense this month. I purchased my new mountainbike (finally!) and this did take a huge bite out of my budget.
Interested to follow me? Then please subscribe and stay up to date of my Roadtrip to Financial Independence!
Overview
Lets go over the different income & expenses for this month
Income
My wage went up slightly thanks to some overtime to 2584 EUR.
I actually had wage negotiations this month and was able to get a 3% higher wage starting next month (including the index). So a small increase but there is another chance for another 2-3% later this year in September. I generally aim to increase my wage 5-7% every year, but as my wage grows it is harder to get higher percentages.
Wage increases also compound so its really important to take every chance you get to negotiate an increase extremely serious. I might make a blog post in the future about the negotiating tactics I use.
I got a surprising additional income from my blog of 204 EUR, this is mainly thanks to affiliate links, and seems to be very different every month. It was the first time I got anything this year actually, but its enough to pay for the WordPress hosting for 2021.
Interested to start a blog of your own? Click here to start on your WordPress blog right now.
Lastly the interest of my bank account gave me 34.24 EUR.
Expenses
Hobbys: I think for the first time since I started to keep track, housing is not my n1 expense. This has everything to do with the fact I spend 950 EUR on a new mountainbike. I plan to use it weekly.
Housing: with 908.41 EUR. Its mainly paying off my loan (550 EUR per month), Internet, Netflix, Prime, Gas & Electricity. An additional cost was my electricity / gas bill that heavily increased due to working full time from home now. I had to pay an extra 300 EUR. As a result I purchased some smart plugs to try to get some of this usage under control and guess what? My electricity usage dropped for the first time in 12 months with 20%!
This means my smartplugs will pay themselves back in 1 year and I will have money to spare. What a great investment this was!
This is giving me some hope that it is possible to reduce my usage, and I will be looking how I can further reduce my electricity bill!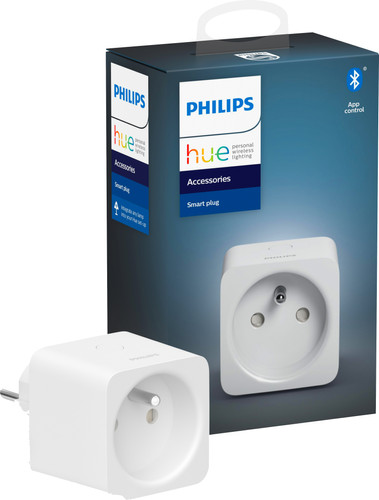 Groceries at 264 EUR: another slight increase that I don't really know why. I did set as a goal for next month that I would start eating less snacks, I might have been doing to much of that as of late. Generally I do think rising food prices are to blame for this in part as well.
Shopping finished at 81 EUR, which is within budget. One of the items I purchased was sunglasses. I thought I lost mine so I ordered 3 new ones in China for a total of 41 EUR. They go from designer-like glasses to sport glasses. Two of them already arrived and they look amazing!
Meanwhile I did find my original sunglasses again, this is a Ray Ban that I had purchased for 300 EUR in Amsterdam 5 years ago. While the quality has been amazing, I probably would just order sunglasses on AliExpress going forward. If you order now they will be there in time for sunny spring weather.
In general anything I don't mind to wait a month for I order on AliExpress.
Health 54 EUR: my yearly health insurance. Supercheap compared to most countries
Gifts: 44 EUR, I love saving money so I can invest more but I don't want to be seen as cheap, so I will always spend a normal amount on gifts
Restaurants 28 EUR: this was all take – away food, nothing ordered. I did buy 1 meal for one person. In general I think this is more then okay in terms of price.
Costs: 3.5 EUR – bank charges..
Investments
Whatever I did not spend I invested. I actually invested even more this month. In total around 29.000 EUR, but this would look pretty bad on the chart, so I kept it at 428 EUR. Basically I invested everything that came in this month, plus even more.
Find all the details on where I invested in, in my monthly portfolio update!
Budget review for 2021
Total Expenses for March = 2396 EUR.
This month I am over the Budget I set for myself for 2021 but I do expect it will just generally be one of the worst months in the year.
Saving Rate
I am able to report 15.5% saving rate this month!
2019 saving rate: 45.8%
2020 saving rate: 42.86%
2021 saving rate (so far): 32.77%
What's next
April is bonus month! I am expecting my yearly bonus, and this will make my savings rate explode.

I need to refresh my

sailing club membership before April: 180 EUR

. I have been posponing this, and because I will be paying late I will need to pay a bit extra.

Our Syndicus of our apartment building has ordered a – well needed – new garage gate. I am not sure when this expense will come but it should set me back another 200 EUR.
Of course taking all the above into account I will do my very best not to purchase anything additionally the coming months.
Interested to follow me? Then subscribe and join me on my Roadtrip to Financial independence!