The stockmarket has been trading sideways, especially my growth stocks had a bad month. In total my stock/ETF portfolio had a 0.25% increase. So a nice sideway trade, just enough to keep up with inflation! Where are those bulls when you need them?

Invested extra money into index funds and a few into stocks
If you are new to my blog then feel free to subscribe and get my monthly update every month!
Growth stocks and tech growth stocks in particular have been taking a pounding, at best we can say they are trading sideways. I can't really explain it. One day a stock is up 5% another day its down 5%. I can only say there is a lot of FUD in the market right now, and some warn that this volatility could continue for another while, perhaps all the way to October.
The general market on the other hand has known a modest growth of around 1%, so all in all my portfolio has traded sideways.
Is a market crash coming? Check out my post about that here to find out what I think
In my personal life I have tried to run once a week, cycle once a week and swim once a week. This is all in preparation of the quarter triathlon I plan to participate in in July. My fitness is giving outdoor classes, I do participate but I would prefer to fitness indoors.
Corona numbers have been dropping in Belgium, and everyone believes the worst is over and the economy will re-open soon. Actually from the 6th of May restaurants can finally reopen. Or at least restaurants that own a terrace, as the government insists that we do everything outside.
I'm also keeping track of vaccinations and already about 25% had their first vaccination in Belgium. Its starting to pick up pace fast now, and I've also found out that my turn to get vaccinated will be around mid-June. I rather not travel until I am vaccinated, but I might plan a short trip inside Belgium for June.
Its nice to see that Belgium is outperforming both EU and Europe as a whole in the race to the vacinations.
Alright enough stuff about my life lets go and check how much my portfolio dropped or increased.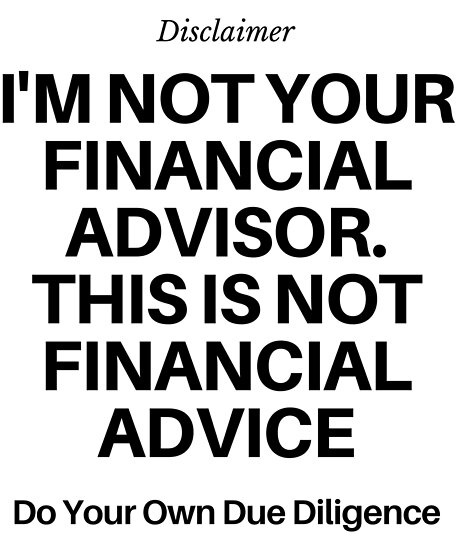 My Portfolio
My Portfolio has increased to 201991 EUR (+10320). Only a little bit over 300 EUR is thanks to growth of my portfolio, the majority is because of an extra investment into stocks and ETFs.
I've been moving plenty of cash from my savings account to my stock portfolio but this rate will be slowing down from now on.
ETFs
The core of my long term strategy is ETF's. I currently ow 5 ETFs all having a huge spread worldwide over multiple sectors:
SPDR MSCI World UCITS ETF ($AMS:SWRD)
IShares Core MSCI EM IMI UCITS ETF ($AMS:EMIM)
ISHSIII-CORE MSCI WORLD U.ETF ($EUNL)
ISHSV-MSCI ACWI ($IUSQ)
INVESCO EQQQ NASDAQ-100 UCITS ETF ($EPA:EQQQ)
My 4 existing ETFs grew with 1.3% this month. I also added a new position called INVESCO EQQQ NASDAQ-100 UCITS ETF ($EPA:EQQQ). I invested 10.000 EUR inthere, and it dropped 1% this month so far. This ETF basically tracks the NASDAQ-100 minus Financial stocks. Its my only ETF that gives dividends, but the dividends are limited at around 0.5% / year.
High risk – high reward growth portfolio
My growth portfolio is high risk high reward, but seems to be mainly high risk for the time being. It experienced a downfall of about 4%. I added two more stocks Coinbase and Snowflake. I wrote about Coinbase ($COIN) before here so its not surprise I ended up buying it.
I also sold most of my Crypto so Coinbase seemed like the right stock to be leveraging the Crypto tech, and the crypto market as a whole without binding myself to just once crypto token.
I still need to write a longer analysis about $SNOW but lets just saw its a fast growing cloud provider. A good cloud has been the major growth factor of Microsoft in the last decade.
Always invest for the long term in stocks you absolutely believe in, otherwise you will never be able to keep your cool in volatile markets with serious drops in price
Lyft has seen a huge drop with rumors of legislation related to Uber/Lyft and Doordash employees. The labor party mentioned that these freelancers should be on an employee contract rather then a freelance contract. Lyft dropped over 10% in one day when the news came out.
May will be huge as my entire growth portfolio will be reporting earnings! Considering their valuation they will need to grow immensely. I am very curious how Lyft is doing as US is slowly re-opening, what new contracts Palantir signed, but also how Coinbase has been performing in this booming Crypto market.
Real Estate
I currently owe one apartment that I purchased in 2010 for 136.000. I got it re-estimated in 2020 at it was valued at 185.000 EUR.
I also have one very small loan left on this apartment (2500 EUR) that will be paid off in September 2021.
Crypto
I decided to sell my Crypto (ETH & BTC). When Coinbase IPOd I moved some of the money there. I have a feeling that the Coinbase stock will be tied to Crypto and when I originally bought cryptocurrency and saw the rates I did had the feeling the exchanges were the real winners here.
I closed my position (4k) with a minor 5% loss.
Find out here why I chose to invest in Bitcoin and what tools I use to do so.
I did keep the coins that I got for free and its a very small position, but crazier things have happened in the crypto markets.
Startups
I have decided to update my list with my startups and give a brief status update.
Not much updates, at least nothing negative. Some startups talked about the effects of the pandemic, how they cut costs, and how they are confident they will bounce back in 2021.
Right now I have 2200 EUR still active in startups.
I am using Spreds to purchase these startups.
Check out this post if you want to know how you can invest in startups.
Peer to Peer
I am left with only 4 peer to peer investments: 1 active peer to peer investment (Crowdestor), and with 100% of the funds in recovery (Mintos) and 1 where I am trying to recover some funds trough legal action.
I actually managed to exit TFGCrowd. More about this bellow.
I keep trying to sell my investments on the CrowdEstor secondary market and was able to sell one more investment. I now have two garbage investments left. One of them is Bounty resort. For Bounty resort we should have first hand collateral so CrowdEstor is trying to sell the Boutique. However its happening so amateuristic that I don't see anyone buying this.
This is the add that was put online (the third one is bounty resort).
Tell me would you buy a 375.000$ luxury resort from a guy called "Name" that is also selling a second hand printer and a second hand battery?
Nothing new to report for Mintos, I keep withdrawing as money comes in.
I was lucky that TFGCrowd opened up a secondary market, so this will be my very last update about them.
I can say that when I look at the secondary market the situation is looking pretty desperate with huge discounts being given on recent projects:
Additionally you can see the payment schedule and for the newest projects they failed even to make the very first interest payment:
In my opinion it can be a sign of a pyramid scheme falling apart. I got out just in time with a modest profit, and I am very happy about that. Unfortunately I was not so lucky with all my peer to peer investments.
I am in several law suits. One with Grupeer where I am being represented by Ellex and part of the Grupeer Armada. Contact them on Telegram here
I am also in a law suit with Kuetzal, where I am represented by Magnusson. Look for the Telegram group "Kuetzaldiscussion" to find the armada there. This summer might be the first time I can count on some funds returned to me.
Retirement funds
I decided not to update my retirement funds all the time since for most of the funds I get an update just once a year, so I will update it also just once a year. This is from end of 2020. I will update it again in December 2021.
Savings
For the first time I decided to also display savings.
I would like to update the yearly overview with my past savings and some high level overview of what happened in the past. My main issue is that I did not keep track of this so I hope to be able to go back using my bank account stats.
This money in my savings account servers two main purposes: about 100k meant for a real estate purchase, and a small emergency fund.
The Blog
My blog had a huge boost in traffic and reached a new high this month with 3610 views! An all time record for the first time since I moved out of peer to peer!
I also had 169 visitors from search engines this month, which is another record. What surprised me is how many I am getting from duckduckgo compared to google. I wonder if google just doesn't like my site or if duckduckgo is just rising rapidly in users?
Thank you all for your support!
Wins / losses this month
0.25% profit

for my stock/ETF portfolio this month
I got my yearly bonus, so that was a nice boost to my Net Worth that now reached 519000 EUR. I can already see the 600.000 EUR!
My growth portfolio is not really growing right now!
What blogs are coming up next?
I would still like to explain why I invested in $BABA, $U, $ROKU and $SNOW

I will be updating my yearly portfolio next month and I will be including a history of my savings and Net Worth all the way to 2019, perhaps even 2018.
I will also post a savings rate update soon! Subscribe and make sure you don't miss any of my monthly portfolio updates!