Two months in a row now my portfolio enjoys to stay at the same place

I made a few extra investments in stocks that did well in earnings, and I added one new investment to my portfolio
If you are new to my blog then feel free to subscribe and get my monthly update every month!
My portfolio took a major hit at the beginning of the month dropping 4%, but near the end of the month it decided it would be fun to recover to whatever it was at the beginning of the month. As fun as it was to see it move down and up again I would love to see some positive movements in June.
What is going on with growth stocks? Check out my post about that here to find out what I think.
With just a little over a month before the first triathlon this summer I have slightly increased my training. I manage to run 12km now, cycle 60km and I try to swim once a week. Swimming in Lakes will be possible again this week so I am looking forward to that.
The corona numbers keep falling drastically, both the number of infections and hospitalizations are improving. Of course it helps that 40% of the population is vaccinated now (+15% compared to April), and this mainly with the Pfizer vaccine, that is very effective to corona and its mutations.
The numbers are dropping so fast I am considering to go on a small vacation in June. But its a hard decision since I normally will also be vaccinated in June.
Meanwhile the Belgian government continues to lower the restrictions ( restaurants can serve food outside again ) and more restrictions are planned to be lifted in June.
Anyway lets not talk to much about Corona and lets find out how my portfolio did this month.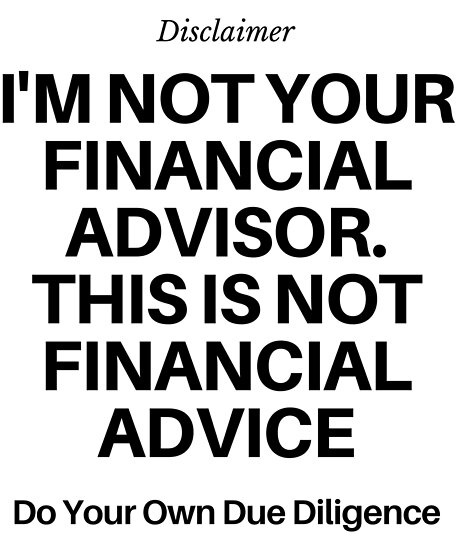 My Portfolio
My Portfolio has increased to 204583 EUR (+2592). This was only due to additional investments as my portfolio did not actually increase anything.
ETFs
The core of my long term strategy is ETF's. I currently ow 5 ETFs all having a huge spread worldwide over multiple sectors:
SPDR MSCI World UCITS ETF ($AMS:SWRD)
IShares Core MSCI EM IMI UCITS ETF ($AMS:EMIM)
ISHSIII-CORE MSCI WORLD U.ETF ($EUNL)
ISHSV-MSCI ACWI ($IUSQ)
INVESCO EQQQ NASDAQ-100 UCITS ETF ($EPA:EQQQ)
My 5 existing ETFs grew with 0.5% this month.
High risk – high reward(?) growth portfolio
My growth portfolio is high risk high reward, but seems to be mainly high risk for the time being. It experienced a downfall of about 0.25%, which was really okay, because at some point it even had a 20% loss, meaning its extremely volatile right now.
My Coinbase investment I made last month, pretty much went into freefall instantly, and seems to have stabilized now somewhat. Its not uncommon for a stock to fall after its IPO, Facebook dropped 50% in its first year for example.
Snowflake performed reasonably well, partly driven by very good earnings this quarter.
My investment in Lilium was a SPAC investment. I am waiting for the reverse merger (or good news on that) next month, after that I might be buying a bit more.
Always invest for the long term in stocks you absolutely believe in, otherwise you will never be able to keep your cool in volatile markets with serious drops in price
All of my stocks had an amazing earnings season, which encouraged me to stay invested, and in the case of ROKU, Palantir and Snowflake I even bought a bit more!
Real Estate
I currently owe one apartment that I purchased in 2010 for 136.000. I got it re-estimated in 2020 at it was valued at 185.000 EUR. I am considering to add a 6% increase in valuation to it for 2021, since this is the average apartment prices have gone up in Gent. That would bring the value to 196.000 EUR, unfortunately for new buyers this is realistic in Gent.
I also have one very small loan left on this apartment (2000 EUR) that will be paid off in September 2021.
Crypto
I predicted the Crypto Crash in my post about the upcoming Crypto winter. And crash it did. Lucky I sold my small crypto position in time when Bitcoin was 45.000 EUR (with the exception of the coins I got for free).
I bought 100 EUR of Cardano this month, I might set up a recurring payment of 40 EUR / month to buy extra crypto.
Startups
No updates about my startups this month. No news is often good news. My plan is to slowly lower this portfolio, but of course its very illiquid.
Right now I have 2200 EUR still active in startups.
I am using Spreds to purchase these startups.
Check out this post if you want to know how you can invest in startups.
Peer to Peer
I am left with only 4 peer to peer investments: 1 active peer to peer investment (Crowdestor), and with 100% of the funds in recovery (Mintos) and 1 where I am trying to recover some funds trough legal action.
I keep trying to sell my investments on the CrowdEstor secondary market without much luck. I am strongly considering to default the remaining 2 projects. CrowdEstor are not answering my questions about updates on them.
While I am thinking about defaulting my CrowdEstor Portfolio and giving up on this investment (unless some legal action would be possible), some crazy bloggers continue to defend CrowdEstor.
One such blogger is Jorgen Wolf, who has shown himself to be extremely talented in investing in scams. He invested in large amounts in Wisefund, Grupeer and Kuetzal before.
He is now is defending his 64000 EUR(!!!) investment in CrowdEstor, even though he barely gets any interest or principal paid out on them. I tried to comment on his blog suggesting legal action would be the best chance of getting his money back, but he decided not to publish it.
Either this guy is extremely simple that he thinks he made a solid investment, or he realized he invested in a failed p2p lending scheme and is trying to convince as much people as possible to invest so he has a higher chance of getting his money out.
I've always been completely honest, unfortunately this shows that you need to be careful of what is published online.
Nothing new to report for Mintos, I keep withdrawing as money comes in.
I am in several law suits. One with Grupeer where I am being represented by Ellex and part of the Grupeer Armada. Contact them on Telegram here
I am also in a law suit with Kuetzal, where I am represented by Magnusson. Look for the Telegram group "Kuetzaldiscussion" to find the armada there. Some funds have been recovered already, but it still has to be decided to see if its large enough to distribute to the investors in summer. I am fine either way, they are doing a good job so they have my full support.
Retirement funds
I decided not to update my retirement funds all the time since for most of the funds I get an update just once a year, so I will update it also just once a year. This is from end of 2020. I will update it again in December 2021.
Savings
This was last updated on 30-04-2021.
I will just update this once a year, namely in December, as I don't think its very spectacular to write about my savings here.
Unless something big happens of course, such as a real estate purchase.
The Blog
I remain happy with the traffic of my blog. Last month had a giant peak at 3600 views after my blog was shared on a famous forum, this month it dropped to 2700 views, but I would say that the trend remains upward.
I also had 192 (+23) visitors from search engines this month, which is another record. This time it was google that was responsible for the rise in users.
YouTube
I started a YouTube channel. Most videos got under 100 views, but one of them got over 2000 views. Which is really nice for a new channel.
I also was fortunate enough to gain an additional 28 subscribers to my channel there, now totaling 30 subscribers.
I realize I need to work on quality, one item I will work on is moving away from a computer voice. It will take more effort but hopefully it will make it more enjoyable for you guys to watch!
Thank you all for your support!
Wins / losses this month
0.13% loss

for my stock/ETF portfolio this month
YouTube channel started!
What blogs are coming up next?
I would still like to explain why I invested in $BABA, $U, $ROKU and $SNOW

I will be updating my yearly portfolio next month and I will be including a history of my savings and Net Worth all the way to 2019, perhaps even 2018.
I will also post a savings rate update soon! Subscribe and make sure you don't miss any of my monthly portfolio updates!