My total Net Worth increased to 551482 EUR (+6798), finally halfway to 600k! – details of its history here

My ETF

& stock portfolio continued to compound with about 3.86% this month. This is quite a large amount on my portfolio.
If you are new to my blog then feel free to subscribe and get my monthly update every month!
After returning from Croatia earlier this month I tried to pick up sporting again. For now I have not set any new goals, but I do plan to join some organized mountainbike tours now that this is allowed again! Almost all restrictions will be lifted from tomorrow actually with the exception of dancing, but that will also be lifted in October. I try to find a good balance between sports and doing other activities that are allowed now.
Now lets find out how my portfolio did this month and what changes I made.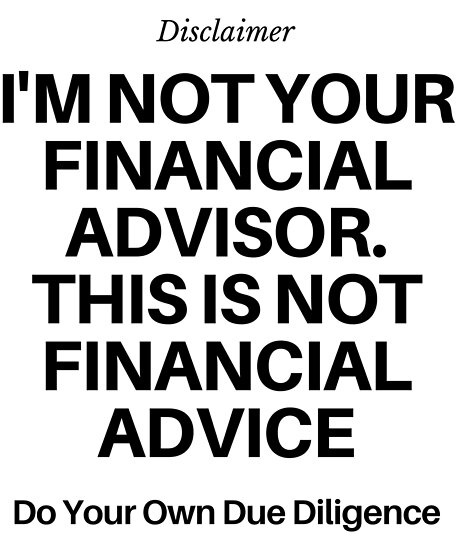 My Portfolio
My Portfolio has increased to 227778 EUR (+7645). I only invested 830 EUR extra this month so it was mostly compounded growth. Of course I feel absolutely trilled about this increase. You can read bellow what I bought.
ETFs
The core of my long term strategy is ETF's. I currently ow 5 ETFs all having a huge spread worldwide over multiple sectors. ETFs are the easiest way to begin investing or to put large bulks of money into the stock market.
SPDR MSCI World UCITS ETF ($AMS:SWRD)
IShares Core MSCI EM IMI UCITS ETF ($AMS:EMIM)
ISHSIII-CORE MSCI WORLD U.ETF ($EUNL)
ISHSV-MSCI ACWI ($IUSQ)
INVESCO EQQQ NASDAQ-100 UCITS ETF ($EPA:EQQQ)
My 5 existing ETFs grew with about 3-4% this month. I might invest more next month in my World ETF or my Emerging market ETF to take advantage of the market meltdown in China.
High risk – high reward(?) growth portfolio
My growth portfolio went up with about 4% this month, but is still struggling to get a positive balance.
I did just one main purchase this month and that was buying Alibaba stocks after they had fallen quite a lot. The entire Chinese market is down right now. China confirmed that foreign investors remain important to them and their crackdown seems to be mainly aimed at trying to boost the number of children being born.
While in the US some of the measures China's regulatory bodies are doing are being considered extreme, coming from a more socialist country I see a lot of the measures that China is doing, such as improved privacy, have already been done inside the EU. So its less alarming then what some people make it out to be. Of course there is a Risk that US and China clash further which will not be very good for the stock price.
But purely looking at valuation Alibaba is severely underpriced, so much so that it is now coming on the radar of Value investors. In an expensive US growth market I decided the best move for me this month was to buy some more Alibaba stocks to average down my average buy in price.
Unity has been going to the moon while my cultured meat stocks Meatech 3D and Agronomics have been struggling. I think its mainly caused by a lack of news on Agronomics and clean meat specifically. I feel that with Agronomics' we are close to the bottom and the stock could lift back up if there is some good news coming our way. The most ideal news would be a regulatory approval for US or EU of course, even for any company outside their portfolio.
Lilium has not moved anything since I bought it, but the reverse merger will finally happen in September so that will definitely cause the stock to move somewhere!
AST Spacemobile has been extremely volatile. For now I am just holding and waiting for the BW3 launch satellite that will launch in march and that will be the final test to prove its technology before they launch their network.
I only have 7 stocks in my portfolio now, and I will keep it this way.
Always invest for the long term in stocks you absolutely believe in, otherwise you will never be able to keep your cool in volatile markets with serious drops in price
Click on a stock to get more info on the stock:
Real Estate
I currently owe one apartment that I purchased in 2010 for 136.000. I got it re-estimated in 2020 at it was valued at 185.000 EUR. I did a re-evaluation of my apartment that values it at 199245 EUR. It is both related to a general rise in apartment prices of 6-7% and the value of apartments in my region. This contributed over half to the increase of my Net Worth.
I also have one very small loan left on this apartment (500 EUR) that will be paid off fully in 2 days!
Crypto
My Crypto strategy is to buy Cardano monthly. Additionally I take any free coin I can get on Coinbase as it comes buy. I buy every month but the amount is different, its anywhere from 30-100 EUR, but usually its around 50 EUR. I also have a dozen of other coins that I got for free, but I decided not to track them, but instead list them as other coins.
Startups
No updates about my startups this month. No news is often good news. My plan is to slowly lower this portfolio, but of course its very illiquid.
Right now I have 2200 EUR still active in startups.
I am using Spreds to purchase these startups.
Check out this post if you want to know how you can invest in startups.
Peer to Peer
I am left with only 4 peer to peer investments left, 3 I have considered to be in default. I have not defaulted on Mintos yet as there is a payment plan to get back the money in the next 2-3 years.
I did decide to default my CrowdEstor investment, so its now officially considered in default and no longer counted towards my Net Worth. I still have 100 EUR in, but I will be happy if I can recover just 30% of this.
Nothing new to report for Mintos, I keep withdrawing as money comes in.
I am in several law suits. One with Grupeer where I am being represented by Ellex and part of the Grupeer Armada. Contact them on Telegram here
I am also in a law suit with Kuetzal, where I am represented by Magnusson. Look for the Telegram group "Kuetzaldiscussion" to find the armada there.
Retirement funds
I decided not to update my retirement funds all the time since for most of the funds I get an update just once a year, so I will update it also just once a year. This is from end of 2020. I will update it again in December 2021.
Savings
This was last updated on 30-04-2021.
I will just update this once a year, namely in December, as I don't think its very spectacular to write about my savings here.
Unless something big happens of course, such as a real estate purchase.
YouTube
My YouTube channel now has 102 subscribers (+11)
Check out my channel & videos here
Thank you all for your support!
Wins / losses this month
3.8% loss

for my stock/ETF portfolio this month
What blogs are coming up next?
I would like to create a video about Alibaba explaining why I keep buying monthly
I will also post a savings rate update soon! Subscribe and make sure you don't miss any of my monthly portfolio updates!