My total Net Worth increased to 567753 EUR (+3194), details of its history here

My stock port

folio had a great month and then Omnicron came. I made a minor loss but it was around 0.1% so nothing to lose sleep over
I was really fortune that I invested in the cryptocurrency CRO in October & November that more then doubled in value
I have decided to stop creating a post every time I make a YouTube video on my blog. I did it once this month, but have now decided to for now stick to portfolio updates.
If you are new to my blog then feel free to subscribe and get my monthly update every month!
In November almost all my extra investments went into Crypto. I will tell more about it bellow, but it has to do with the fact that I was really interested in the credit card that they provided. That investment has more then doubled this month, and I got a no-fee credit card that gives me 3% cashback, free Netflix, free Spotify and free Lounge access during travel.
If you want to use my referral link, you can use it here to get 25$ of free CRO coins.
November started extremely bullish but got into a dump on the Omnicron news. I am mostly in Global trackers and it seems that European and Asian markets suffered slightly more then the US ones. We also have noticed by now that inflation might not be transitory, although this seems to be news that the market has already absorbed.
I am still hoping to see a year end run on the stock market.
Now lets find out how my portfolio did this month and what changes I made.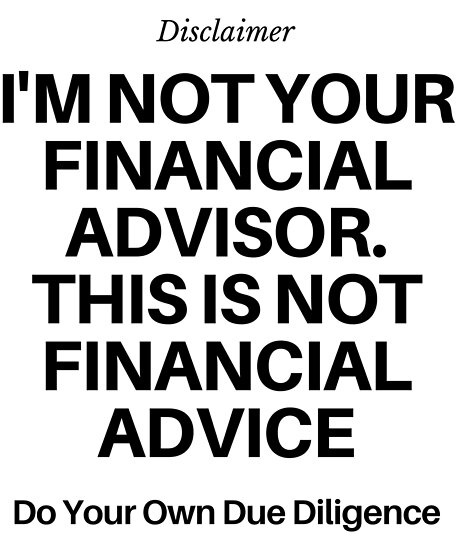 My Portfolio
My Portfolio has increased to 243219 EUR (+3941), which was mainly caused by a growth in Crypto and an extra 2k investments.
ETFs
The core of my long term strategy is ETF's.
I have lowered for the first time a position in an ETF, namely the Emerging Markets ETF. This ETF is dominated by China, and China has shown that they can delist a stock or make stocks dump of entire sectors without repaying the investors. I cut my shares in half and probably will sell the rest as well later on.
SPDR MSCI World UCITS ETF ($AMS:SWRD)
IShares Core MSCI EM IMI UCITS ETF ($AMS:EMIM)
ISHSIII-CORE MSCI WORLD U.ETF ($EUNL)
ISHSV-MSCI ACWI ($IUSQ)
INVESCO EQQQ NASDAQ-100 UCITS ETF ($EPA:EQQQ)
My 5 ETFs traded sideways this month
Cultured meat growth Portfolio
I decided to focus my stock portfolio only on cultured meat stocks. I started investing in them in early summer this year, and while they have traded sideways I do believe that this technology is to important not to invest in. I want to make this portfolio about 15-20% of my total portfolio. Apart from Agronomics and Meatech I'm also keeping my eye on Eat Just and $CULT who plan to IPO soon.
I am investing more into Agronomics because they are a venture capitalist firm who have actually invested into 19 cultures meat companies, so investing into Agronomics gives more diversification. I still think Meatech 3D is important because they are a pure play.
Click on a stock to get more info on the stock:
Crypto
I invested more into $CRO.X and actually sold my Cardano and moved it into $CRO.X as well. I just see more Growth Potential for $CRO.X right now.
If you want to use my referral link to get a crypto.com visa card, you can use it here, then both of us will get 25$. I've been using mine since October 2021 and I am happy with the 3% cashback, free Netflix, Free Spotify & Free Airport Lounge access.
You need to stake an amount of $CRO.X to get a card, but you do not lose your money. You stake it for 6 months and then you can take it back out if you need it. Myself I have staked 3500 EUR for the Indigo card and the value of the coin doubled since then and of course I will get some additional money for staking (10% p.a. on the Indigo card).
There is no fees on the crypto.com credit card!
Another tip and something I have done myself: wrap the curve card around the crypto.com Visa card and get an additional 1% cashback. Sign up for a curve card here
Real Estate
I currently owe one apartment that I purchased in 2010 for 136.000. I got it re-estimated in 2020 at it was valued at 185.000 EUR. I did a re-evaluation of my apartment that values it at 199245 EUR. It is both related to a general rise in apartment prices of 6-7% and the value of apartments in my region. This contributed over half to the increase of my Net Worth.
I fully paid of the mortgage on this apartment. It feels much more free then before!
Startups
No updates about my startups this month. No news is often good news. My plan is to slowly lower this portfolio, but of course its very illiquid.
Right now I have 2200 EUR still active in startups.
I am using Spreds to purchase these startups.
Check out this post if you want to know how you can invest in startups.
Peer to Peer
I was contacted by an investigator (police) from Belgium to come talk to them about the case. Looks like there is a massive European investigation going on against Grupeer. A date was not set due to the covid situation but I expect to be called in shortly.
I am left with only 4 peer to peer investments left, 3 I have considered to be in default. I have not defaulted on Mintos yet as there is a payment plan to get back the money in the next 2-3 years
Nothing new on CrowdEstor. I am just waiting for what will happen with my last 100 EUR investment there. I have already defaulted this investment in my portfolio.
I am in several law suits. One with Grupeer where I am being represented by Ellex and part of the Grupeer Armada. Contact them on Telegram here
I am also in a law suit with Kuetzal, where I am represented by Magnusson. Look for the Telegram group "Kuetzaldiscussion" to find the armada there.
Retirement funds
I decided not to update my retirement funds all the time since for most of the funds I get an update just once a year, so I will update it also just once a year. This is from end of 2020. I will update it again in December 2021.
Savings
This was last updated on 30-04-2021.
I will just update this once a year, namely in December, as I don't think its very spectacular to write about my savings here.
Unless something big happens of course, such as a real estate purchase.
YouTube
I created one new video on Agronomics. Check it out here.
Check out my channel & videos here
I now have 123 Subscribers on YouTube. I didn't had much growth because I posted less, but now I do plan to post more often.
Thank you all for your support!
Wins / losses this month
My crypto investments doubled in value
What blogs are coming up next?
My end of year update will come shortly!
I will also post a savings rate update soon! Subscribe and make sure you don't miss any of my monthly portfolio updates!