My net w

orth actually went up, but I do not want to even mention this because its only because I got my yearly bonus, and my tax return and those slightly outpaced the downfall of my portfolio

My portfolio

took another 4% hit this month. Not as bad as in January, but more pain could come in May. Giving my thoughts bellow.
If you are new to my blog then feel free to subscribe and get my monthly update every month!
Lets talk about the market.
The $SP500 is currently down 13%. This is more then the whole year 2000 when it went down a total of 10.24% during the .com bubble.
The $QQQ the biggest tech stock ETF is currently down 22% this year!
My portfolio is "only" down 10% this year.
How is your portfolio doing YTD? Leave a comment bellow!
In any case we are in deep bear market territory. Three factors are currently holding the market down:
The invasion of Russia into Ukraine (lets not call it a special operation. Its a war.)
Supply chain issues because of lockdowns in China
High inflation. Lead by massive printing of money during covid but also because of high energy prices.
What is worse is that earnings are not so positive this quarter. Facebook and Microsoft did well but Apple, Amazon and Netflix that take up large holdings in a ton of ETFs show signs of slowing growth.
There is also sectors that are doing well right now: arms, energy, food, fertilizers,…
If you think to stock up on those now, you might already be to late and chasing the market.
In any case if you are suffering, know that we all are, know that we can't time the bottom. Do your monthly investment like you always do because remember: all those hedgefunds who went more cash-heavy right now do not want to miss the run up when it happens and will be investing when one of those 3 pillars turn. It will come unexpected and it will go fast.
At the same time I would not go on margin or put in large lumps of money. The .com bubble faced 3 years of dropping markets before things turned around.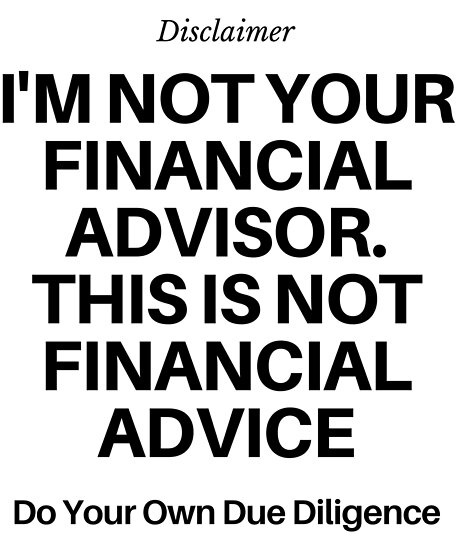 My Portfolio
My Portfolio has decreased to 249149 EUR (- 3332). So a big increase. I also invested around 3000 EUR this month using money I got from my yearly bonus. I do think its a good time to keep investing and I am not considering to change strategy despite very painful losses this year!
ETFs
The core of my long term strategy is ETF's.
My ETFs have gone down 4%.
Stock Portfolio
I bought 12 CERA cooperative stocks. There are type E stocks and do not change in value. You can only sell them during fixed periods, but you get extra benefits (such as discount on loans, activities, bank rates..) and they pay out a nice dividend.
Read all the benefits here (I do not get anything if you sign up..).
I already owned Energent which is another cooperative stock that pays out a dividend that invests into Green energy. I bought it mainly to support a local initiative.
I also invested more into $INTC. Their earnings were not well received but I feel that they performed as expected and I think the turnaround for Intel could come in Q2 2023.
Two more investments I did: $HPQ. I admit I was inspired by Warren buffets investment, but I also looked into the numbers and I like that their growth seems to be accelerating. Additionally their current valuation is fair.
The last investment I made was into $BASF. This stock is currently suffering heavily because of the high energy costs and the North stream being canceled, but they are still growing, give an almost 7% dividend and are at the lowest since 2008!
Since I now own 5 dividend stocks I decided to start tracking my dividends. Up to 800 EUR its tax free in Belgium. I do not know if I will want to go beyond this threshold.
Click on a stock to get more info on the stock:
Crypto
$CRO.X remains 18% positive despite a terrible market. This is mainly due to the interest and benefits I get from my crypto.com card.
The use of the jade credit card is the main reason why I am into CRO.
If you want to use my referral link to get a crypto.com visa card, you can use it here, then both of us will get 25$. I've been using mine since October 2021 and I am happy with the 3% cashback, free Netflix, Free Spotify & Free Airport Lounge access.
You need to stake an amount of $CRO.X to get a card, but you do not lose your money. You stake it for 6 months and then you can take it back out if you need it. Myself I have staked 3500 EUR for the Indigo card and the value of the coin doubled since then and of course I will get some additional money for staking (10% p.a. on the Indigo card).
There is no fees on the crypto.com credit card!
Real Estate
I currently owe one apartment that I purchased in 2010 for 136.000. I got it re-estimated in 2020 at it was valued at 185.000 EUR. I did a re-evaluation of my apartment that values it at 199245 EUR. It is both related to a general rise in apartment prices of 6-7% and the value of apartments in my region. This contributed over half to the increase of my Net Worth.
According to immoweb its valued more then what I have written now, but I only revalue it once a year and that's in June.
Startups
I certainly hope not all my startups will go bankrupt 😉
I recently saw a house for sale that was getting sold with Immo Q. Nice to see at least one of my startups is doing well.
Right now I have 2800 EUR still active in startups.
I am using Spreds to purchase these startups.
Check out this post if you want to know how you can invest in startups.
Peer to Peer
I managed to withdraw some more from Mintos. About 18 EUR!
Retirement funds
I get an update just once a year, so I will update it also just once a year. This is from end of 2021. I will update it again in December 2022.
Savings
This was last updated on 31-12-2021.
My savings went down with about 13k since end of April, which is fine, I want to lower this amount and have more invested. A conservative target for this amount would be about 50k or 2 years of expenses.
I just update this twice a year, namely in June and December, as I don't think its very spectacular to write about my savings here.
Unless something big happens of course, such as a real estate purchase.
YouTube
Check out my channel & videos here
Thank you all for your support!
What blogs are coming up next?
For now mostly videos and monthly portfolios are planned!
Subscribe and make sure you don't miss any of my monthly portfolio updates!