My stock portfolio is about down 1%

On the other hand my dividend Portfolio is up 2%, even if its only about 10% of my portfolio its a good sign!

I've been investing very very aggressively into the stock market, but I am careful of what I invest in
If you are new to my blog then feel free to subscribe and get my monthly update every month!
Lets talk about the market.
The $SP500 entered a bear market and at least touched 20% down once this year!
The $QQQ the biggest tech stock ETF has even been down over 30%!
My portfolio is "only" down 9.8% this year.
How is your portfolio doing YTD? Leave a comment bellow!
Remember DCA! Now more then ever keep investing, do not let them scare you out of the market.
However do stick with either broad ETFs or Profit making stocks. Check out my dividend portfolio for some inspiration.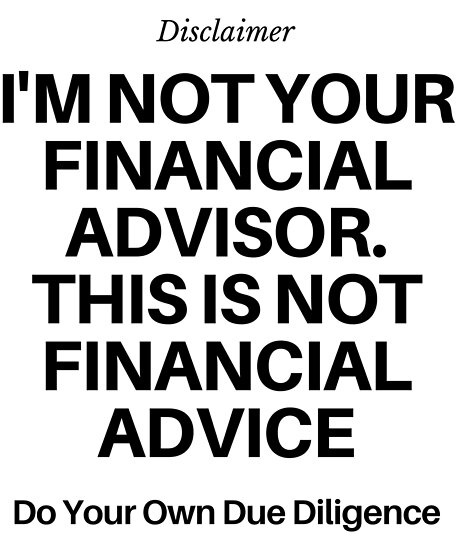 My Portfolio
My Portfolio has decreased to 249737 EUR (+595 ). A small increase due to a lot of additional investments that are keeping my portfolio up somewhat.
The more the market drops the more aggressive I will invest.
ETFs
The core of my long term strategy is ETF's.
My ETFs have gone down 1%.
Dividend Portfolio
I sold of a big part in my Growth Portfolio and went more into dividends. I don't know how this high inflation environment will last and I wanted to be better armed against it. So far it is working out.
Growth Portfolio
I decided to sell all stocks that did not make a profit. $MITC because they are about to dilute investors as they have ran out of options and Pluralism because they wont be profitable for another 2 years.
I kept AppHarvest because they have a good revenue, and I also kept Agronomics but I did trim the position a bit.
Unfortunately this is not a good market for growth stocks, its risk-off for now.
Crypto
Crypt has collapsed and crypto.com has worse conditions now. I managed to sell half of my stock before the market completely collapsed.
If you want to use my referral link to get a crypto.com visa card, you can use it here, then both of us will get 25$. I've been using mine since October 2021 and I am happy with the 3% cashback, free Netflix, Free Spotify & Free Airport Lounge access.
You need to stake an amount of $CRO.X to get a card, but you do not lose your money. You stake it for 6 months and then you can take it back out if you need it. Myself I have staked 3500 EUR for the Indigo card and the value of the coin doubled since then and of course I will get some additional money for staking (10% p.a. on the Indigo card).
There is no fees on the crypto.com credit card!
Real Estate
I currently owe one apartment that I purchased in 2010 for 136.000. I got it re-estimated in 2020 at it was valued at 185.000 EUR. I did a re-evaluation of my apartment that values it at 199245 EUR. It is both related to a general rise in apartment prices of 6-7% and the value of apartments in my region. This contributed over half to the increase of my Net Worth.
According to immoweb its valued more then what I have written now, but I only revalue it once a year and that's in June.
Startups
Pilo also went Bankrupt. Again using Covid as excuse. Its always strange to see a tech stock use covid as excuse since this is when they thrived.
Right now I have 2600 EUR still active in startups.
I am using Spreds to purchase these startups.
Check out this post if you want to know how you can invest in startups.
Peer to Peer
Retirement funds
I get an update just once a year, so I will update it also just once a year. This is from end of 2021. I will update it again in December 2022.
Savings
This was last updated on 31-12-2021.
My savings went down with about 13k since end of April, which is fine, I want to lower this amount and have more invested. A conservative target for this amount would be about 50k or 2 years of expenses.
I just update this twice a year, namely in June and December, as I don't think its very spectacular to write about my savings here.
Unless something big happens of course, such as a real estate purchase.
YouTube
Check out my channel & videos here
Thank you all for your support!
What blogs are coming up next?
For now mostly videos and monthly portfolios are planned!
Subscribe and make sure you don't miss any of my monthly portfolio updates!