Unfortunately

my portfolio got another 7% or 14.000 EUR blow this month!!

My Net worth

is currently 566000 or down over 15000 EUR this year!
My portfolio itself has a loss of 15% or 34000 EUR YTD!
I kept buying but it has not felt so good at all!

That being said I do see some first signs of hope near the end of the year!
If you are new to my blog then feel free to subscribe and get my monthly update every month!
Lets talk about the market.
Because of inflation we saw the worst first half of the year in over 50 years.
Bellow you can see an image of a commodities ETF (gas, oil, lumber, steel, corn,….) and this pretty much illustrates inflation.
Its not very clear how high inflation can go, but I believe we are starting to see some first signs of slowing down. The first time it did this was right before the war with Ukraine.
The second time is now after massive rate hikes by the fed. While we are still up 27% YTD since June we have seen a steady downtrend.
We are also seeing companies worldwide starting to cut jobs and the first companies in the US (namely some of the SPACS that never should have gone public) have gone bankrupt.
All of this could slow down demand, could slow down inflation to more reasonable levels (2-5%).
The upcoming 2 months are going to be exciting because we are going to see companies either upscale their earnings or downscale them. I personally expect Q3 to see companies benefiting inflation / higher rates like energy, banks, commodity companies to report better then expected, and companies like car companies, PC companies, phone companies to report worse.
Understanding all of this helps you stay sane when the market is tanking the way it is. So far I have kept up with investing because I know I will hate myself later on if I don't but it would be good to see a green month once in a while!
Personally I am focusing on high growth dividend stocks right now as they are much easier to hold onto in a high inflation environment.
How is your portfolio doing YTD? Leave a comment bellow!
Remember DCA! Now more then ever keep investing, do not let them scare you out of the market.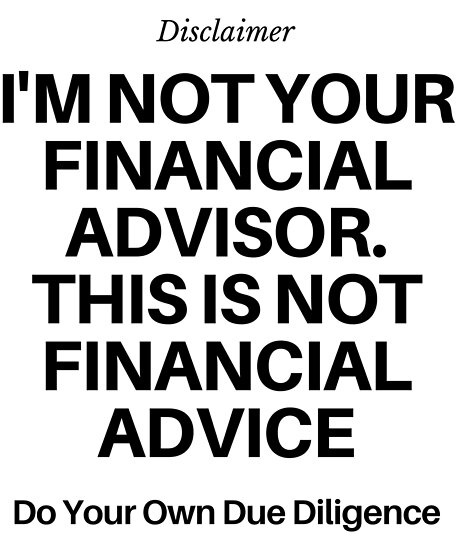 My Portfolio
My Portfolio has decreased to 201453 EUR (-13800). A HUGE decrease ahead of earnings month despite having investing 2400 EUR additionally NET this month, and unfortunately it seems that this quarter was even worse then Q1!
ETFs
The core of my long term strategy is ETF's.
My ETFs had a terrible month and have gone down 9%!
Dividend Portfolio
My dividend portfolio has gone down 5%! Huge amount but actually did outperform the market..
Of course outperforming the market doesn't mean much if your still down. Some of my stocks are clearly doing much better then others.
This month I bought Novia AG (makes Scandinavian kitchens – nice expected growth and massively oversold), $UMPQ (Mid-cap American Bank at a reasonably price), and more Cliq digital after they raised guidance!
Growth Portfolio
Last month I said I was selling $MITC because I feared dillution was coming. Today it happened. $MITC shares were worth 25% less pretty much instantly after the announcement. The dilution was even worse then I thought.
I also sold Appharvest now. I sold it after it did a small run up and I made a small profit out of it. I might step back in if the shares would drop to 3$ again. I am keeping this money at the sidelines for now.
Agronomics is the last growth stock I am holding onto right now, and with quite a terrible loss so far. My hope there is that governments will see the importance of cultivated meat and start investing more in this sector.
Crypto
Its no secret that $CRO collapsed and there is certainly a risk that crypto.com could collapse as well but at this point the rewards I can get by holding on to the card (about 300-500$ per card). So that means I could get an almost 100% return per year on the current value right now. So I HODL and even restake them.
I am also loving the lounge access in airports this gives me, as I start to travel for work again I am enjoying this perk most of all! I am of course sad that its limited to 4 times a year.
The biggest risk here is if Crypto.com changes the conditions again. This would however make the card worthless, crash the coin totally and most likely bankrupt them.
If you want to use my referral link to get a crypto.com visa card, you can use it here, then both of us will get 25$. I've been using mine since October 2021 and I am happy with the 3% cashback, free Netflix, Free Spotify & Free Airport Lounge access.
You need to stake an amount of $CRO.X to get a card, but you do not lose your money. You stake it for 6 months and then you can take it back out if you need it. Myself I have staked 3500 EUR for the Indigo card and the value of the coin doubled since then and of course I will get some additional money for staking (10% p.a. on the Indigo card).
There is no fees on the crypto.com credit card!
Real Estate
I currently owe one apartment that I purchased in 2010 for 136.000. I got it re-estimated in 2020 at it was valued at 185.000 EUR. I did a re-evaluation of my apartment that values it at 199245 EUR. It is both related to a general rise in apartment prices of 6-7% and the value of apartments in my region. This contributed over half to the increase of my Net Worth.
According to immoweb its valued more then what I have written now, but I only revalue it once a year and that's in June. I don't think I will change its valuation right now, because I think the value will be similar as 2021 given the higher interest rates.
Startups
Pilo also went Bankrupt. Again using Covid as excuse. Its always strange to see a tech stock use covid as excuse since this is when they thrived.
Right now I have 2600 EUR still active in startups.
I am using Spreds to purchase these startups.
Check out this post if you want to know how you can invest in startups.
Peer to Peer
Retirement funds
I get an update just once a year, so I will update it also just once a year. This is from end of 2021. I will update it again in December 2022.
Savings
This was last updated on 31-12-2021.
My savings went down with about 13k since end of April, which is fine, I want to lower this amount and have more invested. A conservative target for this amount would be about 50k or 2 years of expenses.
I just update this twice a year, namely in June and December, as I don't think its very spectacular to write about my savings here.
Unless something big happens of course, such as a real estate purchase.
YouTube
Check out my channel & videos here
Thank you all for your support!
What blogs are coming up next?
For now mostly videos and monthly portfolios are planned!
Subscribe and make sure you don't miss any of my monthly portfolio updates!