My Net worth dropped to 572621(-10000)
23% of my Net Worth is in cash
If you are new to my blog then feel free to subscribe and get my monthly update every month!
I am aware I did not post an update in September. Mea Culpa! This is the first time in years I have not. Honestly I keep buying stocks every month but my portfolio has been dropping since November 2021 and at some point you would like to see some upside as well!
There have been a few stocks that did do well or held up at least: energy, banks and healthcare. I am actually surprised about healthcare because earnings have not been spectacular, but I guess this is seen as something people will always need.
The average bear market lasts about a year. I have no idea how long this one will last but it was determined by 3 factors:
Covid lockdowns in China
Inflation in general
The war in Ukraine
Inflation was actually a consequence of the lockdown. For the first time since a long time there is now a sign that things could improve in China as there are rumours that China will re-open and leave covid behind. Hong Kong Seng Exchange jumped 7% on the news! Now we just need this damn war to end.
As I said on my last update I did visit Portugal. Lisbon, Faro and Largos to be exact. Total cost for my trip to Portugal? about 380 EUR.
Photo: Hike in Lagos
Main things of the trip:
Stick with free activities where possible (you can do beautiful hikes and they are 100% free)
Do try some restaurants in the evening, but avoid it during the day
If you travel alone stay in hostels, a good way to get to know people
Compare transportation costs, sometimes bus travel is cheaper and faster
Always fly low cost (obviously)
Now my choice of low cost did had a downside. Ryanairs flight had a delay of 3 hours and 7 minutes. Now in Europe over such a distance if you are delayed over 3 hours and the airline is to blame you have the right for compensation.
So I asked for compensation and guess what? I got 400 EUR in compensation for the delay. Meaning I actually got paid 20 EUR to go to Portugal!
I also did one business trip to Romania. So that leaves only 9 EU countries I did not visit yet! I keep being surprised of how many countries there are in Europe, its crazy!
How is your portfolio doing YTD? Leave a comment bellow!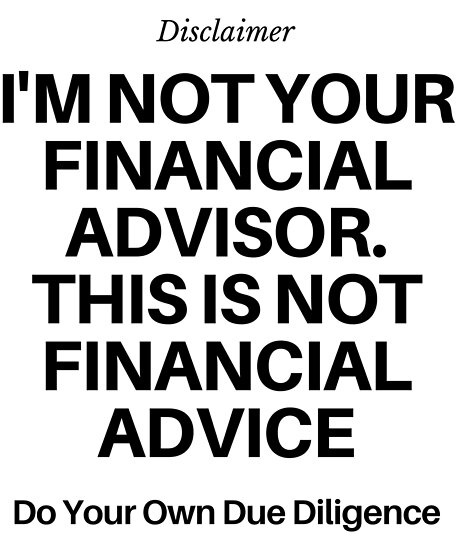 My Portfolio
My Portfolio has decreased to 247518 EUR (-3584), compared to my end of August update. I also invested about 2400 EUR so in total it went down with almost 6000 EUR. At the same time I do feel like the bear market is starting to slow down
ETFs
The core of my long term strategy is ETF's. Boring but effective. They actually are holding up well during this bear market.
Dividend Portfolio
Its hard to find anything positive in my dividend Portfolio. It was outperforming my ETFs in the beginning of the year, but got a pretty hard drop late summer.
I do want to give some additional updates:
Intel: I created a video about it on my YouTube channel, they are on track to meet their planned Technology roadmap
Nobia: Big earnings drop but at the same time on track for their new factory and 13% dividend yeild right now
BASF: should benefit from the recent drop in gas prices
Cliq digital: Posponed their streaming service all-in-one to end of year. All stockholders are anciously awaiting this one
HPQ: big earnings drop but at the same time the shares dropped and that will benefit their share repurchase program
AT&T: A bit worried about this one. I believe I overpaid when I bought it
QFIN/HSBC: The potential end of the China lockdowns will give a major impuls to these stocks & companies!
Growth Portfolio
I bought a second growth stock! Palantir this time! I have owned this stock before and I really believe in this company. Their product is unmatched globally and the price was so low that I had to try to grab it lets say!
Crypto
Crypto.com took away Netflix and Spotify benefits that will end in 6 months. I decided not to sell my $CRO and hold on to them. Cro is doing its usual thing. Dropping more and more..
If you want to use my referral link to get a crypto.com visa card, you can use it here, then both of us will get 25$. I've been using mine since October 2021.
Real Estate
I currently owe one apartment that I purchased in 2010 for 136.000. I got it re-estimated in 2020 at it was valued at 185.000 EUR. I did a re-evaluation of my apartment that values it at 199245 EUR. It is both related to a general rise in apartment prices of 6-7% and the value of apartments in my region. This contributed over half to the increase of my Net Worth.
Startups
Another start up went bankrupt: Vigo Universal. Im really dissapointed because I really liked this company. They were a VR company located in Belgium. Such a shame!
Right now I have 2300 EUR still active in startups.
I am using Spreds to purchase these startups.
Check out this post if you want to know how you can invest in startups.
Peer to Peer
I did get some good news from the lawsuits this week that I have running, but I cannot disclose this unfortunatly!
Retirement funds
I get an update just once a year, so I will update it also just once a year. This is from end of 2021. I will update it again in December 2022.
Savings
This was last updated on 31-12-2021.
I just update in December, as I don't think its very spectacular to write about my savings here.
YouTube
Check out my channel & videos here
Thank you all for your support!
What blogs are coming up next?
For now mostly videos and monthly portfolios are planned!
Subscribe and make sure you don't miss any of my monthly portfolio updates!