My Net worth reached 603148 EUR (+2148)
With the banking crisis stocks made a pretty good dive. I used the opportunity to grab some shares in cheap areas. I am very happy I did as the market bounced back almost as quickly as it dropped!
I just returned yesterday from 2 more weeks in Porto. I plan to go one more week in April
If you are new to my blog then feel free to subscribe and get my monthly update every month!
I went to Porto for 12 days in March. I took a surfing class and visited Aveiro. Aveiro is trying to position itself as the Venice of the east. If I am honest having been in Venice I did not really agree with this reputation and I think it would be better if they went for a more local personalised status, altough it is of course a way to attract tourists.
I also took a surfing class and it was amazing! I realised now why Portugal is such a good place to surf: the waves are really much faster then in Belgium where they are very slow. I will be very happy to surf again.
The surf class I booked was at Onda Pura – Surf Center. I paid 31 EUR for about an hour. I very much enjoyed the service there and the teacher was quite good! I booked it online but I think if you will book directly at the center the day before you will get a better price. Someone told me they bought 10 classes and he paid about 150 EUR.
The hotel I stayed at was the Mercury. It is located in the center of Porto. I chose it because the SE Cathedral Hilton turned out to be to noisy for me and Accor also had a membership plan. By now I reached gold status there. In my oppinion it gets interesting from Platinum. At Platinum you get lounge access and that means free food and drinks. Of course not all Accor hotels have a lounge.
What I did like at the Hilton was the very personalised treatment, which I did not get at the Mercure. After having spend a few weeks at the Mercure I would have at least hoped they had recognised me when I walked in but even though it was the same guy he asked the same questions again. At the Hilton the manager welcomed me as I arrived, the staff talked with me and even made some jokes. If it was not for the noise in the hallways I would have stayed there again this year.
The Mercure felt much less welcoming, I was asked things like what I was doing in Porto, where I was working, which I never had before at a hotel. The last time I came they even forgot my welcome drink that my membership entitles me to.
What I did like was the coazy outside space and the fact they had a (small) gym.
So every hotel has good and bad sides. I would stay at the Mercure again btw, hoping that next time they will recognise me, but I would not stay at the Hilton SE Cathedral due to the noise.
But for April the Mercure rates are to high so I plan to try one of the cheaper Hiltons that JUST opened. The good thing is that my Hilton Diamond status makes sure I get a free breakfast there, which I very much look forward to try!
I do want to make one food recommendation. One thing you should certainly try in Porto is Octopus. I tried it in different places in Porto now, but the best location (so far) was Casa Virtude. Try to use The Fork to book it, they are often there and you will get some discount. They are located on the top of the hill so just at the street of the restaurant you also have a nice view.
In general always try to book your restaurants a few days in advance using the Fork. You will be able to book great restaurants at up to 50% discount. The discount is on the food, so be careful not to overdo it with the wine. Instead buy some wine at the supermarket and head for the bridge to watch the sunset over the Douro.
After you had dinner in Porto you could walk down and cross the bridge. Across the bridge there is a few small bars at the river where you can try different kinds of Porto. It would be about a 20 minute walk and if you have the energy its well worth it!
This is not a travel blog for sure but I did wanted to share a few things I liked about Porto!
How is your portfolio doing YTD? Leave a comment bellow!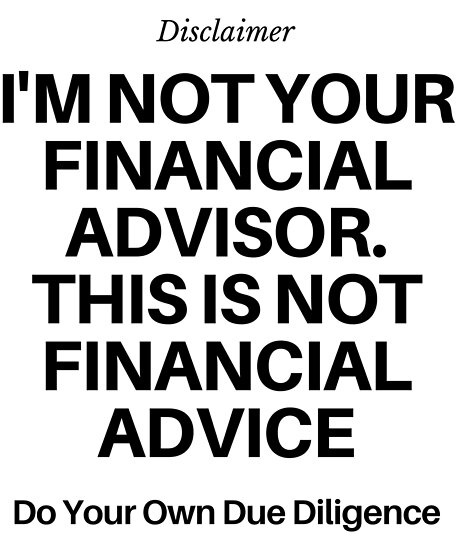 My Portfolio
My Portfolio has increased to 273070 EUR (+3518). This actually means that there was a small drop in stock prices since I also invested about 4200 EUR.
ETFs
The core of my long term strategy is ETF's. My ETFs have a YTD gain of 7554, proving once again that they are a VERY effective strategy!
Dividend-Value Portfolio
My dividend-value Portfolio dropped about 2% but is still reporting a gain YTD and I am expecting a large portion of my dividends to come in in April!
I created a nice dividend dashboard, and of course I keep track of how my dashboard is performing compared to the large indexes. While I can see there is an underperformance I do like the income the dividends provide to me.
I try to invest tax efficient, but living in Belgium this is very challenging.
I do want to give some additional updates:
AT&S: They issued an earnings warning but re-confirm long term growth. I fully expect this stock to be a multibagger the coming years. So I decided to buy the dip!
Care Property invest: a new stock in my Portfolio. It is giving an 8% dividend yeild and its one of the only 2 Belgian stocks that only has to pay a 15% tax rate because its heavily invested in eldery care. At the same time it is currently trading at 2012 prices. Imagine going back to 2012 to buy a house? I plan to buy more of this stock if the current prices stay. The stock does have a lot of debt but nothing that I believe they will not be able to handle.
Novartis: the stock had dropped almost 10% while they issued a 10 billion buyback and increased the dividend by 5%. Long term I expect good performance so i decided to buy the dip. I was getting a better stock now then 1 year ago at a better price.
Colombia banking system: in my oppinion one of the most promising US banking shares outthere. Since the SVB crisis banking stocks took a hit. I wanted to buy more of this stock for a long time but it was always overpriced. Now I felt like I got an opportunity to do so!
Growth Portfolio
My Growth Portfolio has been pretty stable this year after a terrible 2022. Agronomics has not been doing so well in general but I am very curious to see how it will play out long term!
Crypto
Cashback received in januari month: about 50 EUR
Airport Lounges visited this month: 1 (Value about 30 EUR/time)
= 80 EUR gained in value (same as last month)
I am HODLing all coins I get from cash back for now and was able to already collect 8627 coins.
If you want to use my referral link to get a crypto.com visa card, you can use it here, then both of us will get 25$. I've been using mine since October 2021.
Real Estate
I currently owe one apartment that I purchased in 2010 for 136.000. I got it re-estimated in 2020 at it was valued at 185.000 EUR. I did a re-evaluation of my apartment that values it at 205000 EUR.
Startups
Right now I have 1200 EUR still active in startups. I would like to sell this as quickly as possible.
I am using Spreds to purchase these startups.
Check out this post if you want to know how you can invest in startups.
Peer to Peer
Retirement funds
I get an update just once a year, so I will update it also just once a year. This is from end of 2022. I will update it again in December 2023.
Savings
This was last updated on 31-12-2022.
I just update in December, as I don't think its very spectacular to write about my savings here.
YouTube
Check out my channel & videos here
Thank you all for your support!
What blogs are coming up next?
For now mostly videos and monthly portfolios are planned!
Subscribe and make sure you don't miss any of my monthly portfolio updates!