My total Net Worth decreased to 564000 EUR (+14854), details of its history here

My stock port

folio soared and gained over 5% leaving it for the first time ever over 200.000 EUR by the end of the month. 208.000 EUR to be precise
If you are new to my blog then feel free to subscribe and get my monthly update every month!
I still have a few automatic transfers going every month:
160 EUR per month that I can spend on stocks
1000 EUR per month that I will invest in ETFs
30 EUR every month (for now) to buy Cardano
By putting a few automatic transfers in place it will make sure that not only am I investing 1190 EUR per month, I also make sure I do not invest to much on emotion.
In October I did invest more into Crypto then I usually do. I invested about 500 EUR extra, mostly because you needed to invest 350 EUR to get the crypto.com pre-paid credit card. I was inspired by fightofire who was using this card, and after reading the benefits (including free Spotify subscription and 2% cashback) I decided to stake 350 EUR in CRO to get the card myself.
If you want to use my referral link, you can use it here, then both of us will get 25$.
After a poor September on the stock market, the market forgot all about Evergrande and outperformed with an over 5% gain. Additionally inflation fears are not currently an issue.
My take on all this? The year end is usually the best period in the year in the stock market. I see no reason for November to slow down. What will really slow down the stock market? When people are starting to spend less, partly due to inflation, and this will also show on earnings. This could have an effect on both Crypto and Stocks, but if I would have stopped investing when the first FUD of inflation appeared I would have missed out on incredible gains this year.
Now lets find out how my portfolio did this month and what changes I made.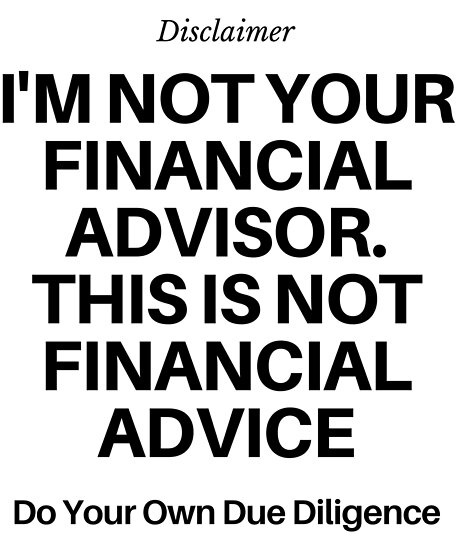 My Portfolio
My Portfolio has increased to 239278 EUR (+17447), which is probably my biggest gain so far that did not came from additional investments. Since I only had invested about 1600 EUR, most was because of the incredible ride the stock market had in October.
ETFs
The core of my long term strategy is ETF's. I currently ow 5 ETFs all having a huge spread worldwide over multiple sectors. ETFs are the easiest way to begin investing or to put large bulks of money into the stock market.
SPDR MSCI World UCITS ETF ($AMS:SWRD)
IShares Core MSCI EM IMI UCITS ETF ($AMS:EMIM)
ISHSIII-CORE MSCI WORLD U.ETF ($EUNL)
ISHSV-MSCI ACWI ($IUSQ)
INVESCO EQQQ NASDAQ-100 UCITS ETF ($EPA:EQQQ)
My 5 existing ETFs increased with about 5% this month.
I must say I am impressed on the performance of the QQQ that I have been investing in. I am considering to make it the only ETF I invest new funds in..
High risk – high reward(?) growth portfolio
I kept investing into Meatech ($MITC) and went from 82 shares to 177 shares. I plan to continue buying $MITC monthly for now. Palantir and Agronomics also performed quite well and all of these 3 could be preparing for a breakout!
Click on a stock to get more info on the stock:
Real Estate
I currently owe one apartment that I purchased in 2010 for 136.000. I got it re-estimated in 2020 at it was valued at 185.000 EUR. I did a re-evaluation of my apartment that values it at 199245 EUR. It is both related to a general rise in apartment prices of 6-7% and the value of apartments in my region. This contributed over half to the increase of my Net Worth.
I fully paid of the mortgage on this apartment. It feels much more free then before!
Crypto
My Crypto strategy is to buy Cardano bi-weekly. Additionally I take any free coin I can get on Coinbase as it comes buy. I transfer 50-60 EUR every 2 weeks right now.
If you want to use my referral link to get a crypto.com visa card, you can use it here, then both of us will get 25$.
Startups
No updates about my startups this month. No news is often good news. My plan is to slowly lower this portfolio, but of course its very illiquid.
Right now I have 2200 EUR still active in startups.
I am using Spreds to purchase these startups.
Check out this post if you want to know how you can invest in startups.
Peer to Peer
I am left with only 4 peer to peer investments left, 3 I have considered to be in default. I have not defaulted on Mintos yet as there is a payment plan to get back the money in the next 2-3 years
Nothing new on CrowdEstor. I am just waiting for what will happen with my last 100 EUR investment there. I have already defaulted this investment in my portfolio.
I am in several law suits. One with Grupeer where I am being represented by Ellex and part of the Grupeer Armada. Contact them on Telegram here
I am also in a law suit with Kuetzal, where I am represented by Magnusson. Look for the Telegram group "Kuetzaldiscussion" to find the armada there.
Retirement funds
I decided not to update my retirement funds all the time since for most of the funds I get an update just once a year, so I will update it also just once a year. This is from end of 2020. I will update it again in December 2021.
Savings
This was last updated on 30-04-2021.
I will just update this once a year, namely in December, as I don't think its very spectacular to write about my savings here.
Unless something big happens of course, such as a real estate purchase.
YouTube
Due to lack of time I did not post any new videos on youtube, but I might post more about stocks there soon.
Check out my channel & videos here
Thank you all for your support!
Wins / losses this month
HUGE stock market increase
What blogs are coming up next?
I will be updating my goals and see how far I got this year.
I will also post a savings rate update soon! Subscribe and make sure you don't miss any of my monthly portfolio updates!