Investment update in May
First off I want to start with announcing that I added a new page on my blog keeping yearly statistics. Check them out here. I plan to update this page once a year around May.
With Europe slowly recovering from the Corona crisis as shops and restaurants start to open again all over Europe we can see that last months recovery in the stock market continues. It might be strange to see such a good recovery with so many companies going bankrupt, but we can't forget governments worldwide are pumping money into the market like crazy. As a result its not really the stock market that goes up but rather the value of money that is going down. Stocks seem to be a safer haven then cash right now.
On the peer to peer market I have rather dramatic news. What I highly suspected would happen has happened. The peer to peer site Grupeer has now over a 60 day delay on payment and is therefore officially in default. Its very difficult to predict what amount of money I will be able to recover here. Its quite hard now to decide if I will already write off this investment while there is still several ways to recover. First is that Grupeer comes trough and continues payments. Grupeer has posted on their Website that they will present a plan in June. So there is a chance that Grupeer will come up with Payments themselves. The second path is by using legal council. Also this path I am exploring. Despite of recovery options, their defaulting leaves me no choice and I have decided to write off the investment. This means I no longer see it as an investment but as a place where I must try to recover money.
I am unable to travel for work but I have grown quite accustomed to working at home. Working from home really works for me. I know it only works because everyone else is also working from home. If I were to be working from home and others went to the office, being a manager, this would not work. I do hope that the company will remember how easy the transfer was, and how efficient we have worked.
I have found to have more time for sports, and have been cycling a lot. I posted last month that I had back issues and this made it hard to cycle. My back has improved a lot since April. I saw a good doctor and he prescribed me some medicine I have to take right before I cycle. This seems to help a lot and my back is doing much better. I feel confident in cycling long distances again!
I also started to run, but I have given up on that. After I ran 10km I found my knees were hurting a lot. I enjoy cycling much more so I am not going to continue running for now.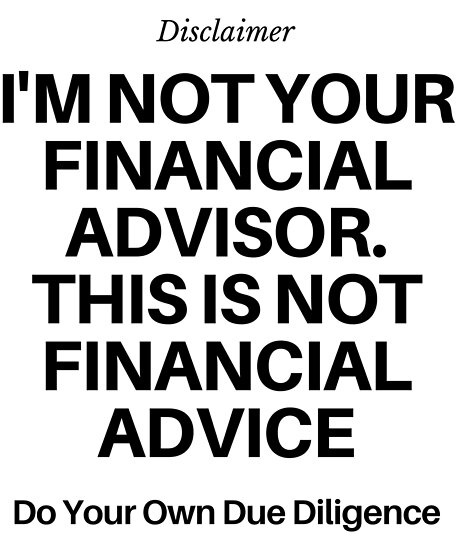 My Portfolio
My Portfolio has made a sharp drop to 62989 EUR caused by having to write off Grupeer as an investment, pretty much decimating my peer to peer portfolio.
On the bellow graphic there is three movements that are very clear this month:
Selling off my peer to peer portfolio
I wrote off 100% from my Grupeer investment
I lowered my investments in ETFs to balance my investment more with my income. I will be investing about 750 EUR / month from now. Once travelling is allowed again I will increase it again.
The recovery of the stock market that started last month keeps going!
Lets look into more detail for each of these investment types shall we.
Peer to Peer
I will no longer keep track of the income I am getting into peer to peer. Instead I am showing the withdrawals here. I sold on the secondary market where possible, but without giving huge discounts. In total I managed to withdraw an additional 3% this month, putting me on 45% withdrawn up to date, which is not bad considering these are long term investments.
| | | | | | |
| --- | --- | --- | --- | --- | --- |
| Portfolio | Start | Total at 29/02/2019 | Left inpeer to peer | Expected end date | Money left to withdraw |
| Crowdestor | 30/09/2019 | 2974 | 2979 | 07/02/2022 | 100.17% |
| Grupeer | 30/09/2019 | 8990 | 8990 | Defaulted. Preparing legal procedure | 100.00% |
| Iuvo Group | 31/12/2019 | 224 | 0 | 04/2020 | 0.00% |
| Kuetzal | 30/09/2019 | 1005 | 1005 | Defaulted. In Legal procedure | 100.00% |
| Mintos | 30/09/2019 | 9982 | 868 | 01/06/2021 | 8.70% |
| NeoFinance | 30/09/2019 | 1273 | 0 | 04/2020 | 0.00% |
| PeerBerry | 30/09/2019 | 2548 | 1184 | 05/09/2022 | 46.47% |
| TFGCrowd | 30/09/2019 | 1434 | 573 | 17/09/2020 | 39.96% |
| Total | 30/09/2019 | 28430 | 15599 | 05/09/2022 | 54.87% |
CrowdEstor
Crowdestor has finally continued to give interest. The recovery period is ending and by the looks of it we are returning to normal. Many of my investments have announced that they would not be using the recovery period but would be paying interest as normal. I have a few investments ending near the end of the year, so from that time I will be able to withdraw. So far this is one of my biggest investments. I should be out fully by 07/02/2022.
Grupeer
Grupeer has officially defaulted with more then 60 days of delay on my withdrawals. As a consequence I need to write off Grupeer as a credible investment and I now see it more as a place where I must try to recover money.
Grupeer has made a nice poster on their website stating their intentions to pay back the investors. In June they will present a plan on how they will do this. I really cannot wait to read all about their new plan. At the same time I am gathering with a group of other investors to get legal representation.
Meanwhile the site still works, and it seems that the site was re-winded to 31st of March. My withdrawals were not approved and the withdrawal button is disabled. I have gotten no interest for the months of April and May so far.
Kuetzal
I am in a legal procedure. While I cannot comment on specifics I can show this public announcement, since its publicly available:
Official notification from Harju County Court Tallinn dd 29.05.2020 Harju County Court Tallinn Courthouse publishes a notice on the basis of subsection 30 (2) of the Bankruptcy Act (PankrS).
By court order No. 29-20.2020 in civil case no. 2-20-2366, the debtor, Kuetzal OÜ (registry code: 14519131, address: Harju county, Tallinn, Kesklinna district, Narva mnt 7b, 10117), in order to prevent the termination of the bankruptcy proceedings and to cover the costs of the bankruptcy proceedings, the amount to be paid as a deposit in the account provided for this purpose shall be 3000 euros and the payment term shall be 12.06.2020.

Mintos
I have managed to withdraw about 92% of my cash from Mintos already. My last loans are for 95% in Capital Service, and this is suspended from the secondary market unfortunately.
Since Capital Service stopped paying, that also means that over half of my money is right now in pending payment status:
Right now I still have faith that Capital Service will recover once the situation in Poland improves. Mintos posted a short anouncement on their blog about this:
PeerBerry
Withdrawals are going slow but steady..
PeerBerry has called me personally to ask me what I would improve. I have mentioned I would like to see a secondary market. They have noted this down, and might add this in the future. Until then I just need to be patient.
TFGCrowd
I managed to withdraw 4/6 projects that finished this month. Another two actually were unable to pay. For those two projects I will need to wait for an additional 60 days for the rebuy has kicked in.
So far I managed to withdraw 861 EUR of the original 1434 I put in, and I should be able to withdraw 200 EUR in June, another 200 EUR in July and another 200 EUR in September plus interest. Its a high risk investment but one where I might actually make a profit on.
How are other peer to peer platforms doing?
I never mention this but there is other peer who also seem to be in trouble. To be clear I am not invested in these platforms right now:
Monethera has been declared insolvent so it's not looking good for investors. It seems Monethera also had very close ties with Envestio and Kuetzal
Envestio: investors have united to sue Envestio since the website went down in January 2020
Wisefund: whoever has money inthere right now has their money at extreme risk. There is a recent secondary market but discounts offered are so high that its almost impossible to exit!
Bondera: bondera, a big and one of the oldest platforms around, is doing partial withdrawals now so people withdrawing will need more time to get their money out
Fastinvest: Fast invest was commonly suspected to be a scam, but still many people put in money. Now fastinvest is looking more like Fast Invest, but Slow withdraw. Withdraws are reported to have a month and a half delay! A telegram group has been created for those that are trying to get their money out.
Agrikaab: a crazy platform where you could invest in camels. This was even to crazy for me. Agrikaab has gone bankrupt. Good luck to some bloggers to get back their funds from Somalia, one of the poorest and most risky countries in the world to invest in!
ETFs
It seems the stock market is stabilizing, and my portfolio grew with a modest 520 EUR! Its very hard to predict what will happen the coming months. My general thought right now is that when the governments are floating the markets with money the price of money will go down and the price of stocks will go up. But this is quite hard to predict. Interesting times remain!
| | | | | |
| --- | --- | --- | --- | --- |
| | Inception Date | Total Portfolio | Monthly P&L | Total P&L |
| SPDR MSCI World UCITS ETF (SWRD) | 31/01/2020 | 29590 | 556 | -3031 |
| IShares Core MSCI EM IMI UCITS ETF (CEMU) | 28/02/2020 | 2064 | -36 | -390 |
| Total ETF Portfolio | 30/09/2019 | 31654 | 520 | -3421 |
At this point I am really happy I limited my portfolio to just two ETFs, it makes it so much easier to track! And I keep finding it very easy to invest with DEGIRO, I am really happy I chose DEGIRO as broker!
SPDR MSCI World UCITS ETF (SWRD)
My World ETF has performed great this month, and I am 100% behind my choice of focusing mainly on this ETF.
As you can see there was a small increase of 556 EUR on my ETFs.
| | | | | |
| --- | --- | --- | --- | --- |
| 31/01/2020 | 25160.41 | 0 | 0 | |
| 28/02/2020 | 23674 | -3852 | -3852 | |
| 03/31/2020 | 22851 | -3362 | -7214 | |
| 30/04/2020 | 29034 | 3627 | -3587 | |
| 31/05/2020 | 29590 | 556 | -3031 | |
ISHARES CORE MSCI Emerging Markets IMI UCITS ETF
With a 36 EUR loss this month I would say this ETF has remains quite stable.
| | | | |
| --- | --- | --- | --- |
| ISHARES CORE MSCI Emerging Markets IMI UCITS ETF | Total Portfolio | Monthly Profit | Total P&L |
| 31/01/2020 | 2448 | 0 | 0 |
| 29/02/2020 | 2249 | -205 | -205 |
| 31/03/2020 | 1918.38 | -331 | -536 |
| 31/04/2020 | 2099 | 182 | -354 |
| 31/05/2020 | 2064 | -36 | -390 |
Startups
One of my startups where I have 100 EUR in has made an announcement that he has lost its existing customer and its quite hard to gain new customers. It might be the first victim in my startup portfolio of the lockdown.
Retirement funds
I decided not to update my retirement funds all the time since for most of the funds I get an update just once a year, so I will update it also just once a year. This is from end of 2019. I will update it again in December 2020.
| | |
| --- | --- |
| November 2019 | Current Value |
| KBC Pension funds | 7999 |
| First job Pension plan | 1467 |
| Second job Pension plan | 592 |
| Third job Pension plan | 12084 |
Wins / losses this month
My ETF Portfolio made 520 EUR profit
My peer to peer portfolio was decimated after Grupeer defaulted. Right now I have 5604 EUR active investments left in peer to peer.
What is next?
I feel like I need a second sport in addition to mountain-biking. I also sail in summer but that is more sporadic. I might try kite-surfing in June.
I will also post a savings rate update soon! Subscribe and make sure you don't miss any of my monthly portfolio updates!